WASHINGTON—New research into a reflex of the pharynx that occurs when pressure drops during breathing while people sleep could yield new medications that better target patients' root problems with obstructive sleep apnea (OSA), according to a researcher who spoke here during a session at the 2012 Annual Meeting of the American Academy of Otolaryngology-Head and Neck Surgery, held Sept. 9–12.
Measuring the so-called "negative pressure reflex," which activates to keep the pharynx patent as a sleeping person breathes, might also help improve the success rate of surgery. This is because it may be that the person with OSA has a reflex problem rather than an anatomical problem, and might not be helped by surgery, said Atul Malhotra, MD, an associate professor of medicine at Boston's Brigham and Women's Hospital and Harvard Medical School.
The sleep apnea session also covered new therapies and combinations of therapies for children with sleep apnea and the presentation of new computer modeling that has allowed researchers to see how air travels through the upper airway, offering a new depth of understanding that could have clinical implications.
Beyond Surgery
Dr. Malhotra said that taking aim at the negative pressure reflex is important, because surgery does not work for many patients. "Pharyngeal anatomy explains only a minimal proportion of the variance in the apnea hypopnea index," Dr. Malhotra said. "You can have severe sleep apnea and have fairly normal anatomy. You can have severe sleep apnea and have horrendous anatomy. It's not surprising, perhaps, that surgery doesn't work in everybody, because some of these people don't primarily have an anatomical problem."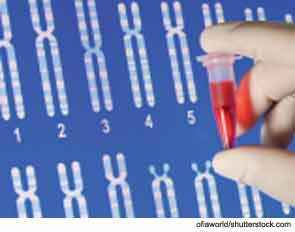 The reflex can be measured by simultaneously looking at genioglossus electromyography and pressure in the epiglottis, he said. Studies have found that carbon dioxide, along with negative pressure, yields "more than a doubling of genioglossus activity," Dr. Malhotra said. "If you more than double genioglossus activity during stable sleep, you predict a sturdy airway with good mechanics that wouldn't be prone to collapse," he said. "There are pathways which can activate these muscles during stable sleep."
For someone with a poor negative pressure reflex, "if you had a drug that could activate these reflexes, you predict it might work in somebody like this." Such a drug is not currently available, but "we have some ideas that we're now testing," he said.