Otolaryngologists, immunologists, and other physicians specializing in asthma, allergies, and additional respiratory disorders watched the 2008 Beijing Olympics with bated breath. They did not know if and how the city's heavy air pollution and intense heat and humidity, combined with Olympic-caliber competition, would affect the substantial number of athletes at risk for such diseases.
Hazy and polluted air, long deemed asthmagenic by physicians, had caused problems at other Summer Olympic games, including those in Atlanta, Athens, and Seoul, but Beijing's notoriously foul air presented athletes and visitors with an unprecedented respiratory challenge. Although Chinese bureaucrats ensured that there wasn't much news coverage of the effect Beijing's air quality had on athletic performance, being there showed just how difficult conditions were (see sidebar below).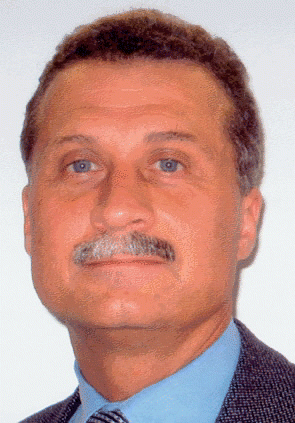 Despite efforts to protect athletes competing in outdoor endurance sports [in Beijing] from air pollution, there is no way to stop winds from carrying polluted air [from elsewhere in China] into Beijing.
-Reynold A. Panettieri Jr., MD
Before the Olympics started, scientists worldwide and casual observers expected the worst from Beijing's polluted air. According to biomedical researchers at the University of Verona, Italy, Beijing is one of the world's most polluted megacities. The concentrations of carbon monoxide, ozone, nitrogen oxides, sulfur dioxide, and particulate matter approach and often exceed the current limits established by the US Environmental Protection Agency as safe. Scientists also said that these air pollutants would be detrimental to athletes competing in Beijing due to the marked increase in ventilation rate (up to 20-fold) and concomitant oral breathing, which often bypasses the nose during strenuous exercise, increasing the deleterious effects of pollutants on the respiratory system and athletic performance. Beijing's air is so polluted that, long-term, it has been found to be carcinogenic. Recent research at Peking University's College of Environmental Sciences and Engineering on the city's polycyclic aromatic hydrocarbons (PAHs) showed that 32% of residents were at risk of PAH carcinogenic inhalation, with an increased cancer risk of 15.3%. The inhalation of ambient air PAHs was shown to be a major risk factor in Beijing residents' higher cancer occurrence.
| | |

Next →

|
Single Page