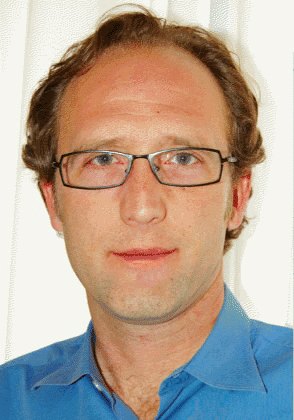 Do be paranoid enough to protect yourself and your intellectual property, but don't be too paranoid to block your own way-for example, by not sharing your ideas with a venture capitalist.
-Donald A. Gonzales, MD
The people involved should be knowledgeable about medicine and business, have integrity, and be reasonable. Physicians rarely become CEOs, and it is important to have an experienced business manager and a shared management vision, said Anthony J. Natale, MD, a venture capitalist at Prism Venture Management in Venice, CA.
The market should be attractive for reimbursement, Dr. Natale continued. For example, a surgical device for a procedure that is performed about 100 times a year won't make money, but a device for sleep apnea is widely applicable, he said. Know the reimbursement environment surrounding your site of care, current care options, and the need for the care option being considered, Mr. Ressemann added.
Intellectual property should be protected, agreed both Dr. Natale and Mr. Ressemann.
Set important milestones such as proof of concept, first in human experience, clinical data, regulatory approval, and sales. Know what it takes to get to each milestone and make sure the funds you raise can get you these important milestones with a six-month reserve of funds. When raising funds for one milestone, always keep your next fund-raising in mind, said Mr. Ressemann.
Francis Parnell, MD, agreed with these points. Dr. Parnell, an otolaryngologist who is President and CEO of Parnell Pharmaceuticals in San Rafael, CA, said, The degree of success depends on finding a niche, funding, and regulatory approval.
Sources of Funding
Potential sources of funding include one's own money and seed money from friends and family, angels (wealthy individuals looking for an investment), and venture capital, Dr. Gonzales said. Angels generally invest anywhere from a few hundred thousand dollars to a million dollars. Venture capital involves investments ranging from a few million to tens of millions of dollars.
There are no hard and fast rules for funding, according to Dr. Natale, the venture capitalist. It is not always a straight progression from your own seed money, to angels, to venture capital. Some angels might provide more financing than a few hundred thousand dollars, while venture capital may be involved at any point along the spectrum, he noted.
Dos and Don'ts
To be successful at bioentrepreneurship, perhaps the first rule is to be prepared. Do your homework. Understand what you are getting involved in, how the business world works, and how start-ups get off the ground. Know the basics. You would be surprised at how many physicians come up with a good idea and try to bring it to market without understanding the basics, Dr. Natale commented.