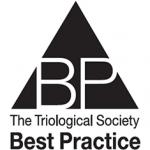 Background
Chronic cough is vexing for patients and is an extremely common chief complaint in ambulatory settings. A cough persisting longer than eight weeks is considered chronic, and many patients seek evaluation by an otolaryngologist. After considering a broad differential, including reflux, chronic rhinitis/sinusitis, primary pulmonary diagnosis, and medication side effects, the diagnosis of chronic neurogenic cough can be considered.
Both peripheral neuropathy and central sensitization/potentiation of the cough reflex have been implicated in the pathophysiology of chronic neurogenic cough. Thus pharmacologic neuromodulators have been used in patients with chronic neurogenic cough to reduce cough severity and to improve cough-related quality of life.
Best Practice
The use of neuromodulators appears to be helpful in patients with chronic idiopathic/neurogenic cough. Small RCTs support short-term improvement in cough-related quality of life and cough severity for pregabalin with speech therapy, amitriptyline, and gabapentin. There is also limited lower-level evidence supporting the use of baclofen. Adverse effects are common, necessitating appropriate counseling when initiating treatment; however, no serious complications were reported. Data on long-term effects are mixed. Further studies, ideally including both patient-reported outcome measures and objective measures of cough, are necessary to draw conclusions on superior agent(s), dosing regimen, optimal duration of therapy, the individual versus combined benefits of neuromodulating agents and speech therapy, and long-term outcomes (Laryngoscope. 2017;127:1007–1008).