San Francisco, Calif.—For residents embarking on their professional careers or physicians changing a career, navigating the many issues involved in making a decision that will significantly affect both their professional and personal lives can be daunting and challenging. To provide some guidance, practicing physicians with many years of experience in their respective careers discussed these issues during a session held here Sept. 13 at the 2011 American Academy of Otolaryngology–Head and Neck Surgery (AAO-HNS) Annual Meeting.
The first step to consider is whether a physician is looking for a career in private practice or in academia. The opportunities in each vary, so a clear understanding of their distinct milieu is integral to a career choice, speakers said during the session, which was co-organized by the AAO-HNS Section for Residents and Fellows and the AAO-HNS Women in Otolaryngology section.
A Career in Private Practice
Robert Glazer, chief executive officer of ENT and Allergy Associates, LLP, in Tarrytown, N.Y., said that when hiring employees, it is important to consider the many issues that will determine if a physician is a good fit with a given group.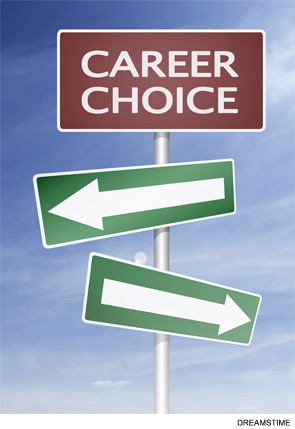 "We are looking for people who are aggressive and want to grow a practice," he said, adding that he is looking for people who want to be with the practice either as a general otolaryngologist or subspecialist for a long time. Included in the discussion with a new recruit are issues that will affect their personal and family lives, such as location.
Along with knowing where and what type of otolaryngologic care a person wants to practice, Glazer emphasized the need for those seeking employment with a private practice group to be aggressive in questioning the practice on operational issues, financial stability, technology development, compensation and staffing and leadership.
"I encourage you to ask serious questions," he said.
For operational issues, he advised asking questions about the length of the business operation, the overall productivity, the level of turnover and retention and educational opportunities.
It's also a good idea to ask for a practice's financial statement for a thorough exam of balance sheets as well as current debt-to-assets ratio to evaluate the financial stability of the practice, he said.
Determine whether the practice has a team of people who can support technology systems and what types of systems are in place for things such as billing and appointments.