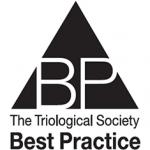 TRIO Best Practice articles are brief, structured reviews designed to provide the busy clinician with a handy outline and reference for day-to-day clinical decision making. The ENTtoday summaries below include the Background and Best Practice sections of the original article. To view the complete Laryngoscope articles free of charge, visit Laryngoscope.
Background
Intraoperative and postoperative bleeding are common risks in rhytidectomy, with hematoma complications identified in 1% to 15% of cases (Plast Reconstr Surg Glob Open. 2016;4:e716) and approximately 90% occurring within the first 24 hours after surgery (Aesthet Surg J. 2020;40:587-593). Optimizing blood loss during facelift surgery and preventing hematoma and ecchymosis are thus of utmost importance, as these complications have the potential to lead to cutaneous vascular compromise, permanent pigmentation changes, and extended recovery (Facial Plast Surg Aesthet Med. 2020;22:195-199). In an effort to reduce hematoma risk during rhytidectomy, epinephrine is routinely added to local anesthetic to form a tumescent solution that reduces bleeding and facilitates dissection. Though useful, prolonged effects of epinephrine present at the time of closure may mask bleeding and predispose patients to "rebound bleeding," which is described as the most common cause of postoperative hematoma following rhytidectomy (Aesthet Surg J. 2020;40:587-593).
Recently, the use of preoperative antifibrinolytic agents in various facial plastic and reconstructive surgeries has been described, but their use in rhytidectomy remains a topic of ongoing discussion. Tranexamic acid (TXA) is an antifibrinolytic agent that inhibits clot breakdown and is well described in the literature to reduce intraoperative blood loss in craniofacial, cardiac, trauma, dermatologic, and orthopedic surgeries (Aesthet Surg J. 2020;40:587-593; Facial Plast Surg Aesthet Med. 2020;22:195-199; Aesthet Surg J. 2021;41:155-160; Aesthet Surg J. 2021;41:391-397). Despite the potential for TXA to decrease intraoperative blood loss in facelifts, no formal guidelines exist for this use. This review covers pertinent literature to elucidate whether the use of TXA in rhytidectomy confers intraoperative and postoperative benefits.
Best Practice
The preoperative administration of TXA in rhytidectomy is poorly defined in the literature, and various methods of delivery, including IV, topical, and local infiltration in tumescent solution, are described. The literature is currently sparse, often subjective, and underpowered, and although preliminary trends signal a possible benefit in decreased intraoperative time to achieve hemostasis, intraoperative blood loss, and drain duration, there is no meaningful advantage to justify using TXA as a best practice measure in rhytidectomy. Further research involving prospective, case-controlled multi-institutional studies comparing routes of delivery are needed before a formal recommendation can be made. While risks of TXA administration are rare, risk factors for hypercoagulability should be discussed, and administration is cautioned in patients who take oral contraception or hormone replacement therapy.