Policymakers' consensus on the ability to slash health costs was articulated by Federal Reserve Chairman Ben Bernanke: Improving access and quality may increase, rather than reduce, total costs. The country will either have to shrink all other government programs, raise taxes tremendously, or run up huge deficits if costs are not cut, he said. Other pundits weigh in as follows:
Popular proposals for reducing health care costs, such as medical liability reform and expanded IT, are not likely to reduce costs. Real cost containment involves real sacrifice. It may require patients to forgo certain services, and providers and insurers would have to settle for smaller incomes or profits.-Paul Ginsburg, PhD, President of the Center for Studying Health System Change
We must find ways to bend the cost curve. Otherwise, health care spending will consume our entire economy.-Max Baucus (D-MT), Chair of the Senate Finance Committee
Whether health reforms will save dollars is not so clear.-Uwe Reinhardt, PhD, Professor of Political Economy at Princeton University
The key issue in health care reform is money. Make presidential candidates explain expanded coverage based on fictitious cost-cutting estimates.-Mark McClellan, MD, PhD, Director of the Engelberg Center for Health Care Reform
(Source: Managed Healthcare Executive, July 1, 2008)
Major Issues
The candidates differ substantively and practically over the path to health care reform. In this article, ENT Today explores key components of Senators Obama and McCain's plans in depth, augmented by a summary table of other plan building blocks.
Expanding Access to Coverage
John McCain's market-based approach would tax employer-sponsored health care benefits, offset by a $2500 tax credit for individuals and $5000 for families, and open the insurance market to competition.
McCain: Remove the favorable tax treatment of employer-sponsored benefits and provide a $2500 tax credit to individuals and $5000 to families, increase individual and employer incentives for insurance coverage, promote insurance competition; and contain costs through payment changes to providers, tort reform, etc.
Possible dealbreaker: According to the Kaiser Family Foundation, the average 2007 cost of health insurance for a family of four was $12,106, of which workers paid $3281. The Employee Benefit Research Institute, in its 2007 survey of 1000 workers, found that 76% would prefer $7500 in employer-based health benefits to an additional $7500 in taxable income. When asked how much they wanted in additional taxable income to willingly give up employer-sponsored benefits, the median response was $12,000.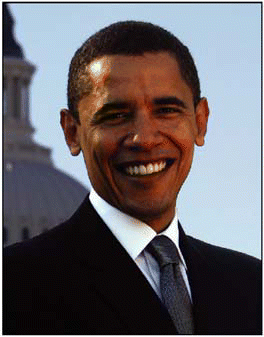 Barack Obama would add new entitlements costing at least $155 billion, a Medicaid- or
Medicare
-like plan for anyone who wants it, and expanded State Children's Health Insurance Program (SCHIP) and Medicaid.
Obama: Require all children to have health insurance; employers to offer employee health benefits or contribute to the cost of new public programs; expand Medicaid and SCHIP. Create the National Health Insurance Exchange (the Connector-see sidebar) for small businesses and individuals without access to other public programs or employer-sponsored coverage. Individuals could enroll in the new public or approved private plans through the Connector. The plan promises to lower premiums by $2500 for the average family of four by 2013.