Since 2011, annual new drug shortages have fallen from a peak shortage of 267 drugs in 2011 to 185 in 2014; 68 have been reported so far in 2015. Among the common drug classes in short supply from 2010 through 2014, according to statistics gathered by the University of Utah Drug Information Service, are chemotherapy agents, central nervous system (CNS) agents, and antibiotics. Other drug shortages include those used to treat cardiovascular disease, autonomic diseases, gastrointestinal disorders, and eye, ear, nose, and throat conditions, as well as electrolytes and hormones.
The impact of these shortages on the healthcare system and patient care are substantial and include delays in the delivery of medical procedures and drug treatment protocols, higher relapse rates among patients with cancer and other chronic diseases, increased rates of medical errors, and reduced patient health outcomes. In addition, drug shortages may challenge healthcare providers by raising ethical issues about how to distribute drugs in short supply, as well as by requiring them to use alternative therapies that they may not have experience with. Furthermore, patients may choose to purchase needed drugs from other sources, including those found online or in foreign countries.
Further impact on the quality of patient care is seen in the adverse side effects reported after use of alternative therapies when drugs are in short supply. In a 2012 survey by the Institute for Safe Medication Practices (ISMP), pharmacists reported that the medications most commonly involved in adverse effects caused by drug shortages included chemotherapy (particularly doxorubicin), opioid analgesics (mostly fentanyl and morphine), electrolytes, antibiotics, phentolamine, and phytonadione (ISMP. 2012).
Given the negative impact that these shortages can and do have on patient care and outcomes, regulatory and legislative efforts continue to try to provide a systematic way of addressing the underlying reasons for shortages and to find ways to prevent drug shortages or mitigate their effects when they do occur.
The impact of these shortages on the practice of otolaryngology may be felt in a number of areas.
Impact on Otolaryngology
For otolaryngologists, the current antibiotics shortage may have the largest impact on practice. According to the University of Utah Drug Information Service, although the shortage in antibiotics dropped to 29 in 2012 and 17 in 2013 after a high of 35 shortages in 2011, in 2014 the number rose again, to 31.
According to a 2015 study that looked at antibacterial drug shortages from 2001 to 2013, a shortage of 148 antibacterial drugs occurred during this time frame, with a dramatic rise in shortages since 2007. From July to December 31, 2007, the study found a statistically significant increased monthly rate of drug shortages, and, as of December 2013, there were 26 antibacterial drugs still in short supply (Clin Infect Dis. 2015;60:1737-42. Of particular concern is the shortage of drugs used for treating highly drug-resistant pathogens such as methicillin-resistant Staphylococcus aureus (MRSA), Clostridium difficile, and Psuedomonas aeruginosa. Furthermore, many drugs used as standard treatment are in short supply, such as aztreonam for patients allergic to penicillin and trimethoprim/sulfamethoxazole for patients with pneumocystis pneumonia.
Antibiotics that otolaryngologists may recognize as having an impact on their practice, according to James C. Denneny III, MD, executive vice president and CEO of the American Academy of Otolaryngology–Head and Neck Surgery (AAO-HNS), could include ciprofloxacin, clindamycin, mupirocin ointment, and tetracycline antibiotics such as doxycycline.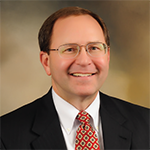 The FDA cannot require a company to make a drug, make more of a drug, or change a drug's distribution, so more advanced warning and better strategies to communicate about potential shortages would be beneficial in terms of preparation. —James C. Denneny III, MD
Michael Setzen, MD, an otolaryngologist in private practice in Great Neck, New York, has seen a shortage in antibiotic topical medications over the past couple of months that has had an impact on the rhinology procedures he routinely performs on patients with chronic sinusitis. "When we do endoscopic sinus surgery, part of the reason we do the surgery is to make openings into the sinus to give us access to apply topical medications, particularly antibiotics," he said. "Many pharmacies and companies have stopped making these topical antibiotics, so we need to turn to compound pharmacies that are difficult to find, and if we don't have access to these pharmacies, then we'll have to treat patients with steroids or saline sprays."
Managing these patients over the long term is the challenge, he said, emphasizing that these patients still need the surgery but that long-term management is now more difficult without topical antibiotics. Outcomes may also not be as good in these patients, he said.
Along with antibiotics, Dr. Denneny highlighted other drugs that have had an impact on otolaryngology, including anesthetics such as propofol, which is used for outpatient procedures, and muscle relaxants such as succinylcholine. Otolaryngologists treating allergies may also have trouble accessing epinephrine and dexamethasone, he said, and those treating head and neck cancers may have difficulty obtaining chemotherapeutic drugs.
Causes and Solutions
According to the University of Utah Health Care, which partners with the American Society of Health-System Pharmacists (ASHP) to manage its drug shortage program, the reasons for drug shortages in 2014 included manufacturing problems (25%), supply and demand (17%), business decision/discontinued (9%), and raw material problems (2%). The most commonly cited reason, however, is unknown (47%).
One major challenge for otolaryngologists and other physicians is not knowing when a particular drug may be in short supply. "Physicians don't know in advance that a drug is in short supply," said Dr. Denneny, adding that they often only find out about a shortage after a patient has gone to the pharmacy to fill a prescription and the patient is told the drug is not available.
"This impacts physicians' practice overflow, but more notably it affects their patients who now have anxiety knowing that they're not going to get their doctor's first choice of drug for them," he said. Overall, these shortages impact the quality and safety of patient care.
As one solution for this problem, the FDA currently requires that pharmaceutical manufacturers inform them about when production interruptions or changes could lead to a reduced supply of drugs or when a single-source drug is discontinued, said Dr. Denneny (see "FDA App for Identifying Drug Shortages," below).
He emphasized that the manufacturer still decides whether a change is significant enough to require FDA notification or not, however. "The FDA cannot require a company to make a drug, make more of a drug, or change a drug's distribution, so more advanced warning and better strategies to communicate about potential shortages would be beneficial in terms of preparation," he said.
Anand K. Devaiah, MD, associate professor in the department of otolaryngology-head and neck surgery at Boston University School of Medicine and chair of the AAO-HNS Medical Devices and Drugs Committee, also emphasized the importance of having a system in place to alert doctors when critical shortage levels of a drug are nearing. He warned, however, about not cutting corners on safety. "We should not circumvent the protections for manufacturing and compounding," he said, noting the hard lessons that have been learned when this occurs. "Any solutions need to include appropriate safety precautions, whether we are in a state of shortage or not."
He said working with the FDA can be helpful in creating solutions to the underlying problems that lead to drug shortages.
Dr. Denneny pointed out a couple of FDA practices currently used as short-term solutions. One is their ability to give support to manufacturing when the shortage is due to a production issue. Another may be to import needed drugs from abroad; however, the FDA allows this only in rare cases, due to the variation in safety standards and protections among different countries.
As for dealing with a drug shortage in the short term, physicians usually end up looking for an alternative, said Dr. Denneny. "If there isn't an available or appropriate alternative, they may end up not treating the presented condition," he said.
---
Mary Beth Nierengarten is a freelance medical writer based in Minnesota.