Antibiotics that otolaryngologists may recognize as having an impact on their practice, according to James C. Denneny III, MD, executive vice president and CEO of the American Academy of Otolaryngology–Head and Neck Surgery (AAO-HNS), could include ciprofloxacin, clindamycin, mupirocin ointment, and tetracycline antibiotics such as doxycycline.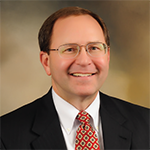 The FDA cannot require a company to make a drug, make more of a drug, or change a drug's distribution, so more advanced warning and better strategies to communicate about potential shortages would be beneficial in terms of preparation. —James C. Denneny III, MD
Michael Setzen, MD, an otolaryngologist in private practice in Great Neck, New York, has seen a shortage in antibiotic topical medications over the past couple of months that has had an impact on the rhinology procedures he routinely performs on patients with chronic sinusitis. "When we do endoscopic sinus surgery, part of the reason we do the surgery is to make openings into the sinus to give us access to apply topical medications, particularly antibiotics," he said. "Many pharmacies and companies have stopped making these topical antibiotics, so we need to turn to compound pharmacies that are difficult to find, and if we don't have access to these pharmacies, then we'll have to treat patients with steroids or saline sprays."
Managing these patients over the long term is the challenge, he said, emphasizing that these patients still need the surgery but that long-term management is now more difficult without topical antibiotics. Outcomes may also not be as good in these patients, he said.
Along with antibiotics, Dr. Denneny highlighted other drugs that have had an impact on otolaryngology, including anesthetics such as propofol, which is used for outpatient procedures, and muscle relaxants such as succinylcholine. Otolaryngologists treating allergies may also have trouble accessing epinephrine and dexamethasone, he said, and those treating head and neck cancers may have difficulty obtaining chemotherapeutic drugs.
Causes and Solutions
According to the University of Utah Health Care, which partners with the American Society of Health-System Pharmacists (ASHP) to manage its drug shortage program, the reasons for drug shortages in 2014 included manufacturing problems (25%), supply and demand (17%), business decision/discontinued (9%), and raw material problems (2%). The most commonly cited reason, however, is unknown (47%).
One major challenge for otolaryngologists and other physicians is not knowing when a particular drug may be in short supply. "Physicians don't know in advance that a drug is in short supply," said Dr. Denneny, adding that they often only find out about a shortage after a patient has gone to the pharmacy to fill a prescription and the patient is told the drug is not available.