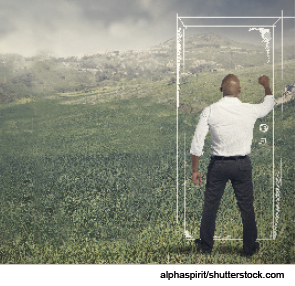 Lawrence Simon, MD, recently joined his first private practice job after deciding he wanted to change his career arc. Coming out of residency in San Diego, he had first chosen an academic track, landing on the faculty of the Louisiana State University (LSU) Health Sciences Center at Children's Hospital of New Orleans in 2010. But at the end of 2013, he decided to move closer to his native Lafayette, La., and began looking for his first job—again.
"I heard through word of mouth that my now-current partner was looking, and I just called him up," said Dr. Simon, a pediatric and general otolaryngologist at Hebert Medical Group in Eunice, La. "And as he and I got to talking more, we realized we had very similar interests, and it just grew into this job."
It may sound a bit informal, but Dr. Simon's anecdote is an insight into how residents should look to make the transition from training to their first job. A trio of otolaryngologists interviewed by ENTtoday agreed that the process needs early attention from residents. But all agreed that while attention to detail is vital early in the process, flexibility is just as important.
"The first thing I would do is take a deep breath and not stress out too much about it, because you can always change the situation that you're in if you don't like it," said Dr. Simon, chair-elect of the Young Physicians Committee of the American Academy of Otolaryngology-Head and Neck Surgery (AAO-HNS)
Among the pearls and pitfalls the three otolaryngologists identified were the following:
1. By the fourth year of post-graduate work (PGY-4), it's important for residents to identify whether or not they will pursue a fellowship. It's also essential to choose the career track they hope to follow. Whether it's academic or private practice, making that choice influences all decisions down the line.
2. Review job boards, but don't think that's the only way to contact hiring doctors. Cold calls, word of mouth, and networking with contacts can be invaluable in obtaining job leads. The same goes for the AAO-HNS annual meeting, which is a veritable job expo.
3. Make sure family members, spouses, and other personal stakeholders are consulted. Considering jobs in a geographic region your spouse has no intention of moving to could cause problems later on.
4. For those with jobs lined up for the end of residency, January of PGY-5 is the time to make sure all "your ducks are in a row," said Andrew Murr, MD, chairman of the department of otolaryngology-head and neck surgery at the University of California at San Francisco. "I think it's really important to have a job lined up if you're not doing a fellowship in your last year of training, because applying for hospital privileges, applying for medical licensure, if that's necessary, takes several months," he said. "So if you want to have a job in July, that January time period is part of the end stage of finalizing the decision."

It is important to be sure that you have an understanding of the contract and how they run their business—and that it is a way of doing things that you're comfortable with.
—Lawrence Simon, MD
Getting the Job
One of the keys to getting a job, in otolaryngology or any other field, is nailing the interview, and one way to do that is to follow the "Four Rs" as previously described to ENTtoday (see "Just the FAQs," December 2012, p. 24) by Jim Stone, president of The Medicus Firm and immediate past president of the National Association of Physician Recruiters. Stone suggests performing proper research, setting up references in advance, making sure your resume is in shape, and using a roundtable to ask personal stakeholders what their needs might be.
Assuming you pass that threshold, the most difficult decisions often have to do with how to handle a job offer. John Sinacori, MD, director of the otolaryngology residency training program at Eastern Virginia Medical School in Norfolk, said that looking at job offers is not as simple as taking the one that offers the most money. "You compare the details of the practice, the people in the practice," he said, "and then you look at what the actual practice will look like. Suppose you would like to concentrate your efforts on endocrine surgery but someone is already fulfilling that role; you may want to look somewhere else if they are not willing to share those types of patients."
Dr. Simon also urged young physicians joining a private practice to be inquisitive about the financial state of the business. It can be intimidating after years of applying for medical school, residency positions, and fellowships, where the onus is always on the candidate. "When you're looking at jobs, you're looking at people who have already expressed an interest in hiring someone," he said. "They have a need, and you can meet their need. This isn't you trying to earn an educational spot, … so instead of you trying to impress them, now both of you are trying to impress each other."
The Value of Experts
Both Drs. Simon and Sinacori strongly recommend using lawyers to go over a first contract. "Physicians always think they know everything, and the bottom line is lawyers know more when it comes to contracts," Dr. Sinacori said.
He added that in academic practices, contracts often have less "wiggle room," because the size of an organization means the contracts are relatively standard. In private practice, where group sizes can vary widely, the vagaries of contracts can deal with potential paybacks for production quotas, equipment purchase, or the growing role of accountable care organizations. Those details, depending on wording, can have serious long-term impacts.
Dr. Simon urged young physicians to use a dedicated healthcare lawyer, as well as an accountant, to review the contracts and, if possible, the finances of the practice.
"The right fit is everything," he said. "As uncomfortable as many doctors are with the business side of things, it is important to be sure that you have an understanding of the contract and how they run their business—and that it is a way of doing things that you like and that you're comfortable with."
Dr. Murr said attorneys can look out for a doctor's best interest but cautions that in small practices or places with a dominant personality, a lawyer reviewing details of an offer can cause friction. "There's a lawyer culture and [a] doctor culture, and sometimes those two things don't mix," he added.
Dr. Sinacori disagreed. "If they look at [a contract], and you don't agree and they don't look kindly at your having a lawyer looking it, then there's something wrong with that practice," he said. "That's what I tell my residents."
Besides, Dr. Simon added, no job is final. "It's important to realize that it's not necessarily final and that there are always going to be some options for you."
---
Richard Quinn is a freelance medical writer based in New Jersey.