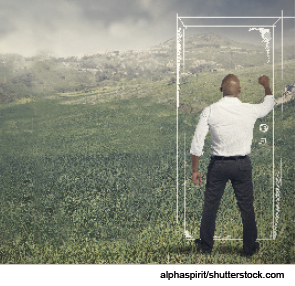 Lawrence Simon, MD, recently joined his first private practice job after deciding he wanted to change his career arc. Coming out of residency in San Diego, he had first chosen an academic track, landing on the faculty of the Louisiana State University (LSU) Health Sciences Center at Children's Hospital of New Orleans in 2010. But at the end of 2013, he decided to move closer to his native Lafayette, La., and began looking for his first job—again.
"I heard through word of mouth that my now-current partner was looking, and I just called him up," said Dr. Simon, a pediatric and general otolaryngologist at Hebert Medical Group in Eunice, La. "And as he and I got to talking more, we realized we had very similar interests, and it just grew into this job."
It may sound a bit informal, but Dr. Simon's anecdote is an insight into how residents should look to make the transition from training to their first job. A trio of otolaryngologists interviewed by ENTtoday agreed that the process needs early attention from residents. But all agreed that while attention to detail is vital early in the process, flexibility is just as important.
"The first thing I would do is take a deep breath and not stress out too much about it, because you can always change the situation that you're in if you don't like it," said Dr. Simon, chair-elect of the Young Physicians Committee of the American Academy of Otolaryngology-Head and Neck Surgery (AAO-HNS)
Among the pearls and pitfalls the three otolaryngologists identified were the following:
1. By the fourth year of post-graduate work (PGY-4), it's important for residents to identify whether or not they will pursue a fellowship. It's also essential to choose the career track they hope to follow. Whether it's academic or private practice, making that choice influences all decisions down the line.
2. Review job boards, but don't think that's the only way to contact hiring doctors. Cold calls, word of mouth, and networking with contacts can be invaluable in obtaining job leads. The same goes for the AAO-HNS annual meeting, which is a veritable job expo.
3. Make sure family members, spouses, and other personal stakeholders are consulted. Considering jobs in a geographic region your spouse has no intention of moving to could cause problems later on.
4. For those with jobs lined up for the end of residency, January of PGY-5 is the time to make sure all "your ducks are in a row," said Andrew Murr, MD, chairman of the department of otolaryngology-head and neck surgery at the University of California at San Francisco. "I think it's really important to have a job lined up if you're not doing a fellowship in your last year of training, because applying for hospital privileges, applying for medical licensure, if that's necessary, takes several months," he said. "So if you want to have a job in July, that January time period is part of the end stage of finalizing the decision."