WASHINGTON, DC—In one of the first sessions at the American Academy of Otolaryngology–Head and Neck Surgery annual meeting, otolaryngologists made it overwhelmingly clear that they believe they should be paid for being on call for emergencies and consultations.
Steven F. Isenberg, MD, a physician in private practice in Indianapolis, was one of the two moderators. He summarized the critical points by saying that payment would improve the quality of health care, ensure fairness for physicians, and increase access to care. Some specialties—for instance, the American Academy of Neurology—have policies that link call reimbursement with high-quality health care. The AAO–HNS has determined that call compensation is "ethical."
Health Care Quality
"Caring for patients around the clock without regard to adequate time off creates risks for patients and health care concerns for physicians," said Dr. Isenberg, referring specifically to the mental and motor incapacity that arises from sleepiness and fatigue, which is physiologically the same as alcohol intoxication, and which can result in impaired performance, an increased chance of medical errors, and a generally negative effect on medical practice. He noted that airlines do not hesitate to cancel flights, regardless of how annoying and inconvenient for passengers, if crews would have to work into their mandated rest time. Sufficient rest is equally important for physicians, he said.
He described the New Jersey law that allows the state to bring vehicular homicide charges against a driver who is fatigued and causes an accident as a result. Yet physicians are expected to work 24 hours or more at maximum capacity without worrying about liability issues—a true catch-22.
Fairness
Across the country, otolaryngologists are rarely paid for taking call, whereas other medical specialties (general surgery, neurology, and orthopedics, for example) routinely receive such compensation. What's more, when otolaryngologists do take call, general specialists cover it, and subspecialists are excused, thus leaving them out in the fiscal cold.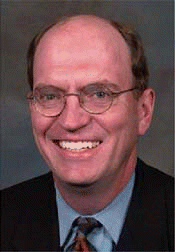 "Hospitals routinely increase call requirements without the permission of otolaryngologists—and without even consulting them,"
noted
Dr. Isenberg
.
Leonard Brown, MD, a private practitioner in Knoxville, TN, the other panelist, said that physicians have less and less input into the health care system in general and little, if any, voice in the way hospitals are administered. For example, physicians who are employed by a hospital get paid for call, and those in private practice do not. Many otolaryngologists complain that ER physicians "dump" patients, particularly those with facial trauma—that is, they set these patients aside until the specialist on call arrives—without even attempting treatment. Moreover, when an otolaryngologist is called to the ER, his or her own patients either have to be rescheduled or are kept waiting far longer than usual.
"If physicians resign from a hospital staff because they don't want to do call for free, the call pool diminishes, resulting in worse access to care and poorer quality for what remains," said Dr. Isenberg. Dr. Brown also expressed resentment about this unfairness.
Dr. Brown said that facial trauma is a particular problem. "I know many ENTs who decided to give up the practice of facial trauma for this very reason—and also because so many of these patients are uninsured, which means we don't get paid at all." He gave an example: "Let's say I'm called out in the middle of the night because some guy got his face smashed up by a broken beer bottle in a bar. He's uninsured, of course, but I do the surgery which takes three or four hours, and then I'm not at my peak operating performance for my 'first' patient of the morning—a woman who has established a 'proper' doctor-patient relationship by having health insurance and making an appointment for my time. Where's the fairness there?"
Economics
Economics is a "huge issue," said Dr. Isenberg. Among the problems he described were increased liability costs, interruption of the medical practice's business, paying staff overtime when the office has to stay open late to accommodate patients who were displaced, and no consistent third-party reimbursement for seeing patients after hours.
CPT reimbursement remains problematic. Although codes exist for various charges, in reality there is no reimbursement for hospital-mandated on-call services, for services rendered between 10:00 pm and 8:00 am, and for outside emergency services that disrupt office practice. Moreover, reimbursement is rare for office services after hours, emergency office services that disrupt scheduled services, and physicians' liability insurance that costs more when care is provided to unassigned patients. "What's more, almost everyone involved in the care of indigent patients is compensated except physicians," said Dr. Brown.
Dr. Brown said that there are significant rewards in being paid for call, but each is attended by risks: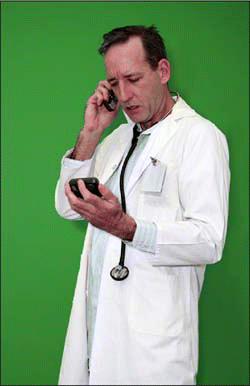 Figure. A majority of otolaryngologists feel they should be paid for being on call for emergencies and consultations.
Such payment would shift expenses to where they properly belong, but if enough physicians refuse to take call, only the worst practitioners will remain to do it.
The system would reward physicians willing to serve the community or the hospital, but the hospital may end up paying for unnecessary on-call availability.
The community would come to understand the true value of after-hours services, but there would be a great deal of initial anger.
Ethics
When the moderators asked the approximately 200 seminar attendees if they thought that paying for call is ethical, only one person said no—and only about 20% said they were paid for taking call. Dr. Brown appeared satisfied with the general agreement and enumerated reasons why he thought the matter has a significant ethical component:
Not paying for call leads to poor coverage, which leaves some patients without care.
It tends to delegate risk to physicians, not to insurance companies where it belongs.
It rewards bad behavior on the part of patients—that is, using the ER for care that is clearly not an emergency.
It detracts from physicians' ability to provide appropriate care for their own patients.
If physicians are not adequately paid for call, they cannot afford to take compensatory time to rest and thus will be performing surgery in a "disabled" condition, exhausted and not thinking clearly.
It is not fair to make physicians balance their oath to do no harm with a requirement to take call, which could ultimately lead to doing more harm than if they hadn't been on call.
©2007 The Triological Society