WASHINGTON, DC—In one of the first sessions at the American Academy of Otolaryngology–Head and Neck Surgery annual meeting, otolaryngologists made it overwhelmingly clear that they believe they should be paid for being on call for emergencies and consultations.
Steven F. Isenberg, MD, a physician in private practice in Indianapolis, was one of the two moderators. He summarized the critical points by saying that payment would improve the quality of health care, ensure fairness for physicians, and increase access to care. Some specialties—for instance, the American Academy of Neurology—have policies that link call reimbursement with high-quality health care. The AAO–HNS has determined that call compensation is "ethical."
Health Care Quality
"Caring for patients around the clock without regard to adequate time off creates risks for patients and health care concerns for physicians," said Dr. Isenberg, referring specifically to the mental and motor incapacity that arises from sleepiness and fatigue, which is physiologically the same as alcohol intoxication, and which can result in impaired performance, an increased chance of medical errors, and a generally negative effect on medical practice. He noted that airlines do not hesitate to cancel flights, regardless of how annoying and inconvenient for passengers, if crews would have to work into their mandated rest time. Sufficient rest is equally important for physicians, he said.
He described the New Jersey law that allows the state to bring vehicular homicide charges against a driver who is fatigued and causes an accident as a result. Yet physicians are expected to work 24 hours or more at maximum capacity without worrying about liability issues—a true catch-22.
Fairness
Across the country, otolaryngologists are rarely paid for taking call, whereas other medical specialties (general surgery, neurology, and orthopedics, for example) routinely receive such compensation. What's more, when otolaryngologists do take call, general specialists cover it, and subspecialists are excused, thus leaving them out in the fiscal cold.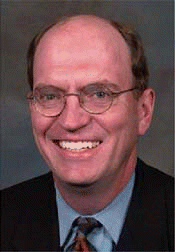 "Hospitals routinely increase call requirements without the permission of otolaryngologists—and without even consulting them,"
noted
Dr. Isenberg
.
Leonard Brown, MD, a private practitioner in Knoxville, TN, the other panelist, said that physicians have less and less input into the health care system in general and little, if any, voice in the way hospitals are administered. For example, physicians who are employed by a hospital get paid for call, and those in private practice do not. Many otolaryngologists complain that ER physicians "dump" patients, particularly those with facial trauma—that is, they set these patients aside until the specialist on call arrives—without even attempting treatment. Moreover, when an otolaryngologist is called to the ER, his or her own patients either have to be rescheduled or are kept waiting far longer than usual.