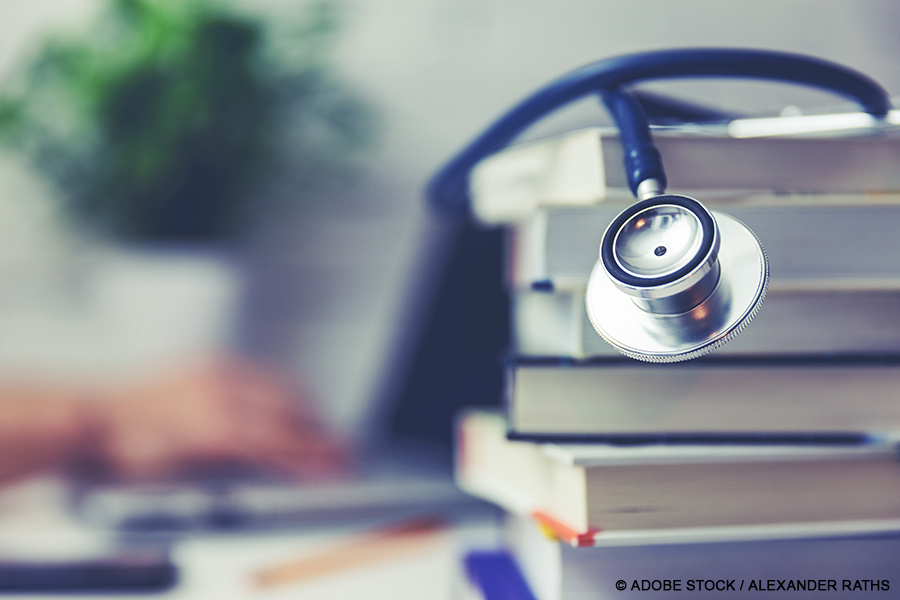 As state legislators and governors continue to close clinics and restrict physicians' practices in various areas, including women's health and gender-affirming care, they've now set their sights on the curriculum of medical and graduate medical education.
This encroachment on educational programs could create precarious situations for training institutions, potentially leading to censorship, book bans, and limitations on reading materials and conferences that foster a culture of diversity, equity, and inclusion (DEI).
Medical School Curriculum
Censorship An illustrative case comes from the University of Texas Southwestern (UTSW) and Children's Health in Dallas, where the multidisciplinary transgender clinic for children (GENECIS) was abruptly closed in November 2021. Shortly thereafter, a Texas House of Representatives member initiated an investigation into the medical school curriculum, resulting in the suspension of the institution's trans health elective. (The elective was later reinstated after public outcry.) Astonishingly, no official explanation was provided to the UTSW community for this act of censorship.
The fact that any state legislature has the ability to exert control over medical education, in terms of what we teach and how we teach it, is a dangerous harbinger of what could happen in the future. — Samuel L. Oyer, MDD
In August 2022, then-Texas State Representative Bryan Slaton (R) further investigated medical school curricula, specifically targeting LGBTQ+ electives and courses, calling for an immediate end to these practices (TexasScoreCard.com). As of April 20, 2023, the Texas Senate passed Senate Bill 17 to "dissolve university-sponsored DEI entities, ban mandatory DEI training, and prohibit hiring criteria that are not race-blind and gender-neutral," according to a Texas Senate press release. This bill, if enacted, would force educators to submit their educational materials to the Texas Higher Education Coordinating Board for approval, undermining the autonomy of departments, medical societies, and accreditation programs that traditionally handle such matters.
The tension between the demands of the Accreditation Council for Graduate Medical Education (ACGME) regarding DEI and health equity in medical training programs and the diversity bans imposed in Texas is deeply concerning. For instance, the ACGME mandates that pediatric otolaryngology fellowship programs focus on patient care and systems-based practice, with an emphasis on equitable, culturally sensitive, and situationally sensitive care that addresses the larger context of healthcare, including social determinants of health. Paradoxically, as a former fellowship director, I [Dr. Shah] would have to teach equity and cultural sensitivity without truly teaching it.
Control Over Topics Taught
This assault on medical education extends beyond Texas. House lawmakers in several states have already added provisions to their budgets that block state funds from supporting DEI offices and programs. According to Fox News, the Human Rights Campaign has tracked more than 800 anti- LGBTQ+ bills across the country, with 18 states enacting laws banning genderaffirming care for individuals under age 18.
As clinics have closed and laws have been passed, more state inquiries have been made into what's being taught in medical universities with regard to LGBTQ+ health and gender-affirming care. Although the focus here is on gender-affirming care, similar concerns apply to women's health, immigrant health, minority health, prisoner health, and other vulnerable populations that rely on appropriate medical education. The fact that any state legislature has the ability to exert control over medical education, in terms of what we teach and how we teach it, is a dangerous harbinger of what could happen in the future.
What Comes Next
It's imperative that we collaborate with national societies, such as the ACGME and Association of American Medical Colleges, to incorporate DEI and health equity education into medical training programs. National requirements and guidelines should be established, ensuring that DEI education is a mandatory component of residency programs and is supported by accreditation bodies.
Time is of the essence, as biased and threatening rhetoric fuels the passage of misguided laws across our nation. The negative impact on our medical schools and academic departments cannot be understated. We must recognize the repercussions that politicians dictating the content and approach of medical education can have on physicians, patients, and trainees. We risk impeding progress in our field and compromising the quality of the healthcare we provide.
In the face of these challenges, we must stand united and vocalize our concerns, adding our voices to the collective strength of national societies to champion the importance of diversity, equity, and inclusion in medical education. Dr. Shah is an otolaryngologist in Dallas.
Dr. Johnson is an associate professor in the department of otolaryngology–head and neck surgery at UT Southwestern Medical Center in Dallas and is the editor-in-chief of Laryngoscope Investigative Otolaryngology.