Ageism is defined as stereotyping, prejudice, or discrimination against individuals on the basis of their age. According to the American Medical Association (AMA), 43% of all physicians and surgeons are 55 or older. Specialists are, on average, older than primary care doctors. In addition, around 30% of the current U.S. population is older than 55, and that percentage is increasing thanks to the aging baby boomer demographic. These numbers set the stage for increasing incidents of ageism. Advances in medicine have given humans longevity, but that longevity may be squandered if the medical community has a negative perspective on late-age physicians.
Medical Ethics: Origins and Controversies
The expression "do no harm," most likely from the ancient medical text, Of the Epidemics, has been used throughout history to express an underlying ethical principle of medicine. It implies that physicians must abstain from acting in a way that potentially harms a patient. This is particularly true today, when a physician's act of practicing medicine creates malpractice risk. The key to understanding how and when to act or abstain from certain actions in practicing medicine is whether the physician can effectively identify their own biases or proficiency in treating patients.
Physicians may be unaware of the risk of harm to patients from ageism. They may act, or fail to act, because of beliefs they hold relating to a patient's age. For example, they may attribute an older patient's complaints of knee or back pain, trouble sleeping, poor short-term memory, or difficulty breathing to normal symptoms of advanced age and not look further for a cause.
Ageism is also apparent when employers exhibit bias toward physicians they perceive as ineffective simply because of their age and attempt to impose mandatory competency assessments or age-based retirement policies. Currently, about 5% of healthcare facilities have age-related screening policies. Common ageism policies include requiring late-age testing for physician competency or skills without objective, evidence-based methods; making disability-related inquiries; or requiring an employee to undergo physical, medical, or cognitive examinations without the reasonable belief or justification that a physician cannot perform the essential functions of their job.
These policies have been met with fierce opposition from physicians. As a result, certain states, such as Utah, have passed legislation prohibiting or restricting healthcare facilities from requiring a physician to undergo competency testing or retirement at a certain age.
A court is more likely to find testing for a particular specialty (e.g., fine motor-skill tests for surgeons) to be legitimate when such tests are evidence based and not subject to arbitrary interpretation or based on age alone.
Although ageism against younger physicians is far less common, it's surprisingly not unheard of (although rarely reported), particularly in specialty areas in which the knowledge gap is much wider due to experience.
Federal Legality of Ageism
In terms of federal ageism laws, the Age Discrimination in Employment Act (ADEA) protects individuals who are 40 years of age or older from employment-related age discrimination, such as forced competency testing, age-based terminations, or mandatory retirement policies. The law also makes it illegal to retaliate against a person because that person complained about employment-related age discrimination, filed a discrimination charge, or participated in an employment discrimination investigation or lawsuit.
Although courts have generally accepted mandatory retirement ages for occupations involving public safety, such as for commercial pilots, FBI agents, or even state judges, mandatory retirement or competency tests for physicians generally haven't been reviewed or upheld. Courts would likely reject an employer's argument that a mandatory age requirement for physician competency testing or retirement would be justified for public safety.
The Americans with Disabilities Act (ADA) prohibits adverse employment actions based on a cognitive or physical disability. The law makes it illegal to discriminate against a person with a disability in private or public employment settings and prohibits retaliation because they complained about discrimination, filed a discrimination charge, or participated in a discrimination investigation or lawsuit. Moreover, an employer must have objective evidence that an employee's ability to perform their job duties is impaired by a condition and poses a threat to others as a result of that condition.
Although an employer may make reasonable inquiries about an employee's medical conditions and require a medical or cognitive examination when necessary, the impetus may not be based on age alone. If a physician does, in fact, have a legitimate disability but could continue performing their professional duties, their employer is required to make reasonable accommodations to allow them to continue doing their job.
If an accommodation can't eliminate an unreasonable risk of harm to patients, the physician cannot be guaranteed protection under the ADA, and the employer would have a bona fide occupational qualification defense to requiring testing or further measures to prevent patient harm.
The Equal Employment Opportunity Commission (EEOC) has successfully challenged mandatory retirement policies or other forms of age and disability discrimination and has continued to achieve significant settlements on behalf of employees. Recently, the EEOC filed an age and disability discrimination lawsuit against Yale New Haven Hospital based on its blanket "late career physician" policy, which requires a number of mandatory tests starting at age 70.
State Laws and Regulations
Most, if not all, states have age and disability discrimination laws that protect physicians. Some states, such as California, are stricter in their enforcement of age discrimination, while others, such as New Jersey, need to work on enhancing age discrimination laws and eliminating provisions that allow certain employer actions at specific age thresholds.
State medical licensing boards play a significant role in ensuring that physicians provide competent services by making assessments on an annual or case-by-case basis. State medical boards can incorporate age-based screening tests as part of the licensure or renewal process (similar to driver's license renewals), which would be uniform throughout the state.
Medical boards also evaluate physicians based on reported adverse episodes of care and take action that may affect a provider's privileges or issue decisions that may be made public following a disciplinary committee meeting.
Board certification is another way state medical boards may require competence testing, but this is usually based on formal exams, not on age alone. Actions taken or standards established by state medical boards are likely to be less scrutinized and viewed more favorably by courts, including when based—even in part—on age, because screenings and examinations can be incorporated into existing continuing education and license renewal requirements.
Peer review can be an effective tool when used with other objective methods, but it also poses a risk for abuse in the clinical setting if used to unfairly force certain physicians out for subjective reasons or personal bias, which is why it isn't favored as the only method of evaluating physician performance.
In addition, peer review confidentiality and privilege protection varies by state. Generally, adverse events discussed during peer review proceedings and committee records are protected from discovery to facilitate open discussion between healthcare providers regarding care and treatment rendered to patients by colleagues without fear of retaliation. Members or participants in peer review sessions cannot be compelled to testify in a civil lawsuit regarding what was discussed, but the privilege isn't absolute. Opinions and findings must originate within the peer review process to have protection. If they existed outside of peer review or are subsequently disclosed, the privilege no longer exists.
Where Do We Go from Here?
Many physicians choose to work past the traditional retirement age, providing valuable knowledge and advanced skills, and employers increasingly focus on ensuring that these physicians are both physically and mentally fit to provide safe, high-quality care. The challenge for employers is to make sure they're adopting policies that don't run afoul of the ADEA or ADA. A court is more likely to find testing for a particular specialty (e.g., fine motor-skill tests for surgeons) to be legitimate when such tests are evidence based and not subject to arbitrary interpretation or based on age alone.
In 2018, the AMA's council on assessing competency of senior, or late-career, physicians failed to gain adoption of a set of guidelines for age-based competency testing. Many physicians objected to this action, concerned that it could be used to unfairly force out or inadvertently keep physicians of a certain age from practicing, ultimately worsening the existing physician shortage. Medical professionals additionally noted that aging is nuanced and highly varied. As such, ageism fails to account for early onset dementia in middle-aged physicians or for senior physicians who practice well beyond age 70 with a cognitive sharpness that rivals younger colleagues.
Age screening examples modeled by healthcare institutions show very different approaches and suggest there isn't a one-size-fits-all answer. The example of Yale New Haven's false positive physician cognitive test results exposes the risk of unfairly excluding advanced physicians who offer valuable skills and medical judgment.
Although physicians in some states or at certain institutions may be required to undergo age-based screening exams, they should take steps to ensure that these tests are based on objective criteria, lean on patient outcomes and performance data, and question whether screenings are an objective test of cognitive ability. Meanwhile, the medical and legal communities continue to look to the courts for new precedent and to medical governing bodies across the states for more uniform standards.
---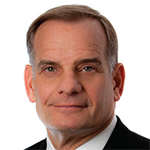 Steven M. Harris, Esq., is a nationally recognized healthcare attorney with McDonald Hopkins LLC. Contact him at sharris@mcdonaldhopkins.com.
Reprinted with permission from the American College of Rheumatology.