Improving the Effect of Opioid Agreements
Whether a physician agrees with the use of opioid agreements or is legally obligated to enter into them under state law, certain measures can be taken to enhance the positive effect of the agreements. These measures include:
Carefully drafting the agreement using plain language that is easily understood by the patient. Forcing patients to sign a document loaded with legalese can negate the whole purpose of the agreement;

Taking time to calmly walk the patient through the terms of the agreement so he or she understands the expectations and is aware of all actions that could impact treatment;

Periodically reviewing the terms of the agreement with each patient to confirm they continue to understand and abide by the expectations and responsibilities agreed to; and

For patients violating the terms of the agreement, weaning the patients off the medication, if permitted, instead of completely cutting them off.
---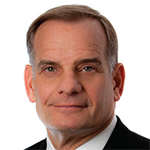 Steven M. Harris, Esq., is a nationally recognized healthcare attorney with McDonald Hopkins LLC. Contact him via email at sharris@mcdonaldhopkins.com.
Reprinted with permission from the American Academy of Rheumatology.