He said physicians need to remember the real goals of medicine. "If we're not helping people achieve what I think, and I think you think as well, are the goals for living—having more joy in our life, having more love in our life, and somehow or another being connected to those things that are greater than we are—if those things aren't happening, then what's the point?" he asked.
Recognizing Principles for Practice
Dr. Morris offered three principles that he suggested could be helpful for doctors to live by, ideals that could help them become better doctors.
1. The person with the power has the responsibility to be kind. Dr. Morris said he couldn't sleep one night in Memphis and took a walk, ending up in a part of town by the Mississippi River where he probably shouldn't have been late at night. He felt someone coming toward him, which set his heart fluttering.
The person, he joked, was "at least 10 feet tall." It was one of his patients, named Nimrod, and Dr. Morris was extremely relieved. The patient warned him not to be in that part of town at night and walked him back to his apartment.
Dr. Morris explained, "On that night, it was Nimrod who had the power. That night, Nimrod used his power with kindness, and I think it's a principle that we all should learn from."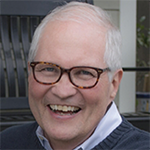 Who really cares if you live two years longer if that means two years longer in a nursing home? Life for life's sake makes no sense. Breathing in; breathing out. I'm not signing up for that, are you?
—Scott Morris, MD
2. Everyone deserves to be first. Dr. Morris first saw his patient Henry when he was two months old. He found a retinoblastoma, which could only be treated by removing Henry's eye. Another doctor performed the surgery, but Henry had to come to Dr. Morris' clinic so often that he seemed to think he owned the place. When he arrived, he would walk past those in the waiting room and immediately call out, "I'm first!"
Dr. Morris hoped to see more patients like Henry. "Isn't that what we want to do? Create a healthcare system where a child like Henry—or even you—believes that he's first?" he asked.
3. Don't skip the rapids. When he was a senior in high school, Dr. Morris' mother was diagnosed with ovarian cancer and wasn't doing very well. The next year, he was home from college for the summer and about to walk out the front door for a rafting trip with friends. His mother suddenly asked, "Can I go with you?"