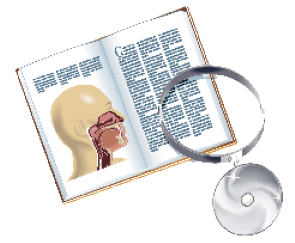 TRIO Best Practice articles are brief, structured reviews designed to provide the busy clinician with a handy outline and reference for day-to-day clinical decision making. The ENTtoday summaries below include the Background and Best Practice sections of the original article. To view the complete Laryngoscope articles free of charge, visit Laryngoscope.com.
Background
The most common cause of pediatric obstructive sleep apnea (OSA) is adenotonsillar hypertrophy. As such, palatine tonsillectomy with or without adenoidectomy is the first-line treatment for OSA, which can significantly improve the sleep and behavioral disturbances associated with OSA in the majority of patients. However, even after adenotonsillectomy, a reported 20% to 40% of patients have persistent OSA as measured by polysomnography. A general consensus among pediatric sleep specialists defines pediatric OSA based on polysomnography parameters of an apnea-hypopnea index (AHI) >1 per hour, a pulse oximetry level <92%, or both. One recognized site of obstruction contributing to some instances of refractory OSA after adenotonsillectomy is lingual tonsil hypertrophy. The diagnosis and treatment of lingual tonsil hypertrophy has been relatively challenging due to limited assessment of the pediatric airway on routine physical exam and to varied surgical techniques. This article explores whether lingual tonsillectomy can improve OSA as evaluated by polysomnography.
Best Practice
In cases of pediatric OSA refractory to adenotonsillectomy, practitioners should consider lingual tonsil hypertrophy as a potential obstructive phenomenon. Diagnostic and surgical treatment modalities for lingual tonsil hypertrophy vary depending on patient cooperation, available resources, and surgeon preference. Despite the paucity of available literature, current evidence suggests that lingual tonsillectomy is beneficial in improving the sleep parameters of RDI, AHI, and obstructive apneas in the pediatric population. Additionally, a significant limitation in all of the above-cited studies is the absence of a control group of children who did not undergo lingual tonsillectomy. Being overweight may also be a risk factor that reduces the likelihood of successful surgical intervention (Laryngoscope. 2014;125:2211-2212).