In Dr. Weber's view, this focus on value in cancer care actually does not have to be a dry, actuarial affair.
"Where all of this comes back to me personally is the fact that we are all someday going to be patients," he said. "Hopefully it's not cancer, but at some point in our lives most of us are going to need the services of a physician for a fairly serious illness. And I think we would all want the highest quality care that can be delivered at the lowest cost. I'm just not sure, as a nation, that we're there yet. But the bundling initiative and others like it, hopefully, will move us closer to that goal." (For more information on this initiative from MD Anderson and United Healthcare, see "Bundled Up" on p. 26 of the September issue of ENTtoday.)
A New Generation of Value-Oriented Physicians
Benjamin Roman, MD, MSHP, an assistant attending surgeon in the head and neck service at Memorial Sloan Kettering Cancer Center in New York, could be viewed as a generational bookend to Dr. Weber. Fresh out of a head and neck surgery fellowship that included time for earning a master's degree in health policy research, Dr. Roman, who recently embarked on his surgery career, is doing so after publishing a paper that seeks to help define the way the medical profession measures value-driven care in head and neck cancer (Curr Oncol Rep. 2015;17:424).
Dr. Roman's primary strategy, as set forth in the paper, is for otolaryngologists to focus on elements of the value equation that they can directly control, "and that starts with the elements that make up the quality of care," he said.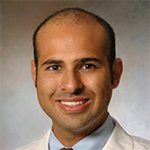 We have to stop focusing primarily on survival or even short-term quality of life. Rather, the focus also needs to be on functional outcomes, recovery, sustainability of that recovery, and the lasting impact that a given treatment can have on a patient's daily activities.
—Jonas A. de Souza, MD
One effective means for boosting quality is to follow established clinical pathways for head and neck cancer surgery, he noted. Such tools "are a great way to hone in on the sequence, timing, and completion of all the complex steps inherent in most head and neck cancers," Dr. Roman explained.
Studies have shown that following clinical pathways can dramatically improve the quality of care. Dr. Roman cited two studies, conducted at the University of Pennsylvania and MD Anderson Cancer Center, showing that when clinical pathways for a variety of head and neck cancers were followed, post-operative LOS and median costs of care both fell significantly (Otolaryngol Head Neck Surg. 1999;121:755-759; Arch Otolaryngol Head Neck Surg. 2000;126:322-326).