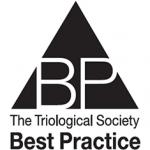 TRIO Best Practice articles are brief, structured reviews designed to provide the busy clinician with a handy outline and reference for day-to-day clinical decision making. The ENTtoday summaries below include the Background and Best Practice sections of the original article. To view the complete Laryngoscope articles free of charge, visit Laryngoscope.
Background
The quest for a youthful appearance leads many to consider rhytidectomy, or facelift surgery. Facelifts date back to 1906, with the first procedure being performed by Lexer. The primary goal of the facelift procedure is to minimize the effects of aging by repositioning the soft tissues of the face into a more youthful orientation. The technique has evolved with many different approaches being reported; however, the two most common current techniques are the deep plane rhytidectomy and the superficial musculoaponeurotic system (SMAS) plication. Mitz and Peyronie were the first to highlight the SMAS approach. The deep plane facelift was created with the goal of improving correction of midface aging and was described in 1990 by Hamra. Both techniques allow elevation of the face in a vertical plane, which counters the age-related changes occurring in the face. In the SMAS plication technique, much of the skin remains attached to the SMAS, and this layer is tightened by suturing folded or excised areas of the SMAS. The deep plane technique begins in a subcutaneous plane in the preauricular area, moves to the sub-SMAS layer distally, and the ligaments attached to the SMAS within the midface are cut and vertically sutured. The great debate as to which technique is better and provides improved aesthetic results is ongoing. There is no established consensus in the literature confirming whether one technique is superior.
Best Practice
The aesthetic result of the facelift procedure depends on varying factors such as patient anatomy, environmental factors, surgeon expertise, and patient expectations. Facelift techniques have evolved over the years, and modifications will continue into the future in pursuit of producing the best long-lasting aesthetic results. Additionally, our knowledge of changes in facial volume and the aging of both soft and hard tissues in the face has improved substantially since either technique was introduced. Facial volume loss can now be readily corrected, thus substantially improving the overall results of aging-face surgery. The aging process requires an individualized approach for best correction. Best practice evidence appears to suggest that both SMAS and deep plane facelifts produce visually appealing results. The literature suggested that when addressing the midface there may be an advantage to performing the deep plane rhytidectomy; however, no study factored in volume replacement as a component of aging-face correction (Laryngoscope. 2018;128:2221–2222).