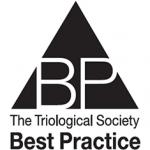 TRIO Best Practice articles are brief, structured reviews designed to provide the busy clinician with a handy outline and reference for day-to-day clinical decision making. The ENTtoday summaries below include the Background and Best Practice sections of the original article. To view the complete Laryngoscope article, visit Laryngoscope.
BACKGROUND
The endoscopic endonasal transsphenoidal approach is an effective technique commonly utilized for resection of sellar and parasellar lesions, such as pituitary adenomas, Rathke cleft cysts, craniopharyngiomas, and select meningiomas. Resultant skull base defects can be repaired effectively with free grafts and/or vascularized pedicled nasoseptal flaps (NSF) to prevent cerebrospinal fluid leaks, with excellent outcomes overall, or for coverage of critical neurovascular structures. The proximity of the surgical site during the approach (and donor site for the NSF) to olfactory mucosa raises concern for compromise of the olfactory mucosa, which, if not preserved, can drastically affect postoperative quality of life. Thus, consideration should be given to preservation of olfaction whenever possible during these approaches to minimize sinonasal morbidity. Considering the available evidence investigating olfaction after endoscopic pituitary resection, can the transsphenoidal approach be safely performed while preserving olfactory function?
BEST PRACTICE
In the case of endoscopic transsphenoidal skull base surgery, routine and purposeful preservation of olfactory function is possible, even with dissection and manipulation of relevant anatomical structures (i.e., superior turbinate and septum) for access, and regardless of use of cold knife or electrocautery for dissection in this area. The duration of transient olfactory dysfunction is not widely specified but improvement appears to occur reliably by six months on average. Furthermore, the use of NSF in reconstruction after skull base surgery has not been shown to increase the risk of postoperative hyposmia or anosmia. There remains a need for future studies focused on olfactory preservation in more extensive skull base approaches for lesions extending beyond the sella and sphenoid sinus, with possible risk of compromising larger portions of olfactory mucosa. Furthermore, maintaining the head in a flexed position and favoring a low approach to the sella are techniques that can be employed to protect the mucosa in wider resections.