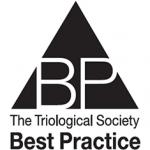 TRIO Best Practice articles are brief, structured reviews designed to provide the busy clinician with a handy outline and reference for day-to-day clinical decision making. The ENTtoday summaries below include the Background and Best Practice sections of the original article. To view the complete Laryngoscope articles free of charge, visit Laryngoscope.
Background
Endoscopic sinus surgery (ESS) is an integral component in the long-term management of chronic rhinosinusitis, and, more recently, its techniques have also been applied to endonasal approaches to the skull base and orbit. Effective surgery depends upon adequate identification of anatomic structures, and even a small amount of mucosal oozing can limit visualization. Furthermore, as mucosal bleeding from sinonasal dissection can add up to large volumes of blood loss in a short period of time, timely hemostasis is necessary for overall patient safety and to prevent the need for transfusion.
To that end, multiple means for hemostasis in ESS have been proposed and popularized, including the use of total intravenous anesthesia, head of bed elevation or reverse Trendelenberg positioning, mucosal infiltration with dilute epinephrine, and topical application of vasoconstrictors. The most commonly used topical vasoconstrictors include cocaine, oxymetazoline, and epinephrine, with oxymetazoline having the most well-studied safety profile. The use of concentrated topical epinephrine (1:1,000) has been shown to be highly effective in controlling mucosal bleeding across large surface areas within the operative field, and is thought to provide even more hemostasis than oxymetazoline. However, questions arise regarding the safety profile of such potent vasoconstriction and possible systemic effects, especially in light of patients with preexisting cardiovascular comorbidities. Here, we examine the literature regarding the safety profile of topical epinephrine in ESS.
Best Practice
Topical epinephrine is generally safe for use in ESS, with caution in adult patients with cardiovascular comorbidities (see Table 1). There are limited data regarding its safety in pediatric patients, and thus, no recommendation could be made based on the literature review. Of the above studies that provided retrospective data and review of complications, there were only two transient and reversible cardiovascular events out of 4,398 unique cases (0.05% complication rate). However, it is critically important for all members of the operating room to correctly identify both concentrated and dilute forms of epinephrine, as injection of concentrated epinephrine may likely lead to devastating consequences. It is also recommended to thoroughly wring out pledgets before use, as inadvertent application to upper airway mucosa may lead to increased systemic effects. Open communication with the anesthesia staff when administering topical epinephrine is important (Laryngoscope. 2019;129:1–3).