Residents appear to appreciate and value a multimodality teaching module aimed at developing and improving airway endoscopy skills, researchers reported at the 88th annual meeting of the American Broncho-Esophagological Association at the Combined Otolaryngology Spring Meeting.
Enthusiastic and positive survey responses lend support to the idea that multimodal educational opportunities are complementary, and that these educational experiences are valued by the participants, said Ellen S. Deutsch, MD, a member of the board of directors of the American Society of Pediatric Otolaryngology, and a pediatric otolaryngologist at Alfred I. duPont Hospital for Children in Wilmington, DE.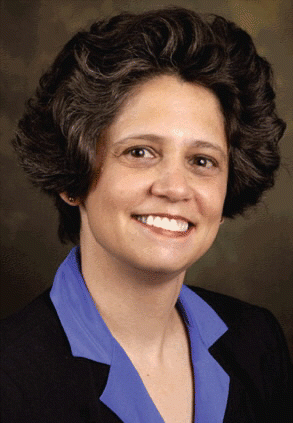 Successful endoscopy requires a broad spectrum of skills. Providing a variety of learning modalities contributes to different aspects of skill development and helps mitigate current challenges in resident education.
-Ellen S. Deutsch, MD
Airway endoscopy can be a complex and difficult task for the novice resident, said Dr. Deutsch in her oral presentation during the Combined Ototaryngology Spring Meeting here. Time constraints make it difficult for residents and faculty to work on the development of psychomotor, cognitive, and professional skills, including team resource management and leadership, she said.
We have limited control over the diversity and timing of educational opportunities that depend on direct patient care. We need to minimize direct patient risk and inconvenience within fiscal limitations, Dr. Deutsch said. Our objective was to evaluate perceived value of specific learning modalities, including the animal laboratory, high-fidelity simulation mannequin use, virtual bronchoscopy, and standardized patients' discussions.
We devised a one-day practicum intended to improve airway endoscopy skills, she said. It was aimed at junior level otorhinological residents and pediatric surgery fellows.
Following the course, the participants were asked to take an anonymous survey ranking the various modalities using a Likert scale in which 1 meant disagreement and 5 meant agreement; open-ended responses were also included. In 2007 there was a training session for four training programs in one city using four learning modalities. In 2008 this was expanded to include seven regional programs using five learning modalities.
The lectures included a keynote presentation reviewing state of the art and future directions. Brief 20-minute lectures reviewed anatomy, anesthesia, techniques, and history of bronchoesophagology.
In the animal laboratory, we used anesthetized piglets and vegetable and inert foreign bodies, Dr. Deutsch said. The high-fidelity infant simulation mannequins were life-sized models with interactive responses with specific physiologic capabilities, such as chest wall motion, breath sounds and stridor, laryngospasm, and oxygen saturation decreases. The mannequins are programmable and controlled, she explained. The participants respond directly to the mannequin's condition, which provides an increased sense of realism. For example, she said, if certain equipment was left on the drapes, smoke appeared from under the table.
In the virtual bronchoscopy simulator, there was representation of airway structures on a computer screen. This interactive model provides tactile feedback. We used available programming with specific tasks and patient scenarios, Dr. Deutsch said.
For the standardized patient portion, the residents and faculty role-played as the endoscopist and family members of the patient. They had to obtain informed consent and delivered bad news.
In 2007, the residents rated everything as wonderful, with scores greater than 4 out of 5 for developing cognitive and psychomotor skills, for the affective impact of the experience, for understanding normal and abnormal conditions and complications, and for developing endoscopy skills and team process skills, Dr. Deutsch said. Overall realism and a realistic feel were also rated highly.
For 2008, we really stressed to our participants that we wanted to assess the learning attributes and limitations in a more discriminatory fashion. The scores had more of a broad range, she said. We saw, in psychomotor skills, that the animal laboratory had the highest mean score for psychomotor skill development and the standardized patient had the lowest mean score, which shows the students were better able to distinguish the qualities of the learning modalities.
When we compared the modalities, we saw that mannequins have value for dealing with complications because you aren't putting a real patient or an animal at risk. The animal laboratory did well as far as being realistic.
Choosing the Modalities
Dr. Deutsch said the impetus to incorporate various modalities in simulation education is based on technological advances, better understanding of adult learning processes, and the successes of simulation in other high-risk fields.
We have to choose our tools and techniques thoughtfully, she said. The current availability of this variety of learning modalities during this course allowed a unique opportunity for comparison. Some of the results were expected; others were surprises.
We expected that the lectures would be rated highly for development of cognitive skills, but we were a little surprised that they were rated highly for endoscopy skills also. I like to think that is a mature appreciation of the need to integrate cognitive information to inform psychomotor skills, she said.
On the other hand, Dr. Deutsch said the standardized patient scores were a little disappointing and may have reflected our implementation rather than the inherent value of the modality. Other modalities allowed practice until comfortable, but this was variously achieved in the standardized patient sessions. This was the only modality in which residents were confronted with personal hostility, meaning that the situation itself may have been unpleasant.
She said that the study and its conclusion were limited by the small number of respondents, the potential variability of supplemental education, and the unvalidated nature of the survey.
This multimodal course, designed to improve airway endoscopy skills, was valued and enjoyed by residents. These selected and diverse learning modalities can be complementary. Successful endoscopy requires a broad spectrum of skills, she said. Providing a variety of learning modalities contributes to different aspects of skill development and helps mitigate current challenges in resident education.
Dr. Deutsch disclosed that a family member has received funding for research in simulation from the Agency for Healthcare Research and Quality, the Laerdal Foundation, and Medical Education Technologies, Inc.
Send Us Your Feedback
We'd like to know what you think about our articles. Please feel free to respond to our stories by e-mailing ENToday@lwwny.com. When writing in, please include your full name, title, phone number, and e-mail address.
©2009 The Triological Society