Residents appear to appreciate and value a multimodality teaching module aimed at developing and improving airway endoscopy skills, researchers reported at the 88th annual meeting of the American Broncho-Esophagological Association at the Combined Otolaryngology Spring Meeting.
Enthusiastic and positive survey responses lend support to the idea that multimodal educational opportunities are complementary, and that these educational experiences are valued by the participants, said Ellen S. Deutsch, MD, a member of the board of directors of the American Society of Pediatric Otolaryngology, and a pediatric otolaryngologist at Alfred I. duPont Hospital for Children in Wilmington, DE.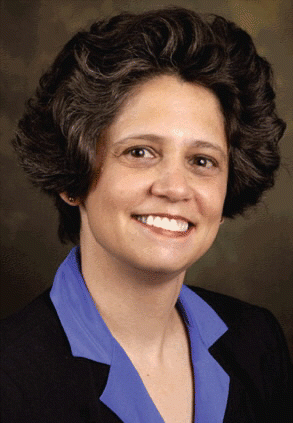 Successful endoscopy requires a broad spectrum of skills. Providing a variety of learning modalities contributes to different aspects of skill development and helps mitigate current challenges in resident education.
-Ellen S. Deutsch, MD
Airway endoscopy can be a complex and difficult task for the novice resident, said Dr. Deutsch in her oral presentation during the Combined Ototaryngology Spring Meeting here. Time constraints make it difficult for residents and faculty to work on the development of psychomotor, cognitive, and professional skills, including team resource management and leadership, she said.
We have limited control over the diversity and timing of educational opportunities that depend on direct patient care. We need to minimize direct patient risk and inconvenience within fiscal limitations, Dr. Deutsch said. Our objective was to evaluate perceived value of specific learning modalities, including the animal laboratory, high-fidelity simulation mannequin use, virtual bronchoscopy, and standardized patients' discussions.
We devised a one-day practicum intended to improve airway endoscopy skills, she said. It was aimed at junior level otorhinological residents and pediatric surgery fellows.
Following the course, the participants were asked to take an anonymous survey ranking the various modalities using a Likert scale in which 1 meant disagreement and 5 meant agreement; open-ended responses were also included. In 2007 there was a training session for four training programs in one city using four learning modalities. In 2008 this was expanded to include seven regional programs using five learning modalities.
The lectures included a keynote presentation reviewing state of the art and future directions. Brief 20-minute lectures reviewed anatomy, anesthesia, techniques, and history of bronchoesophagology.
In the animal laboratory, we used anesthetized piglets and vegetable and inert foreign bodies, Dr. Deutsch said. The high-fidelity infant simulation mannequins were life-sized models with interactive responses with specific physiologic capabilities, such as chest wall motion, breath sounds and stridor, laryngospasm, and oxygen saturation decreases. The mannequins are programmable and controlled, she explained. The participants respond directly to the mannequin's condition, which provides an increased sense of realism. For example, she said, if certain equipment was left on the drapes, smoke appeared from under the table.