Among other things, EKRA creates criminal penalties for any individual who 'solicits or receives any remuneration (including any kickback, bribe, or rebate) directly or indirectly, overtly or covertly, in cash or in kind, in return for referring a patient or patronage to a recovery home, clinical treatment facility, or laboratory.'
Impact of the Law
This law appears to be the federal government's way of addressing relationships within the substance abuse and clinical laboratory industry that can fall outside the scope of Medicare/Medicaid enforcement (i.e., Stark law and Anti-Kickback Statute) due to the fact that claims for these types of services often are not submitted to government healthcare benefit programs and instead are only submitted to private payers. This act is significant in that it appears to create an anti-kickback equivalent that impacts all payers (including private payers).
Violation of EKRA is punishable by a fine of up to $200,000 and/or imprisonment of up to 10 years for each occurrence.
Next Steps for Healthcare Facilities
EKRA is still very new, and as a result, the scope of its enforcement is yet to be determined. However, it is important to keep EKRA in mind when structuring arrangements with recovery homes, clinical treatment facilities and laboratories to ensure the arrangement complies with the prohibitions specified in the act or, in the alternative, that it falls within one of its exceptions. Existing arrangements should also be reevaluated to assess compliance under the new law. We recommend you follow EKRA closely to determine the scope of its impact. 
---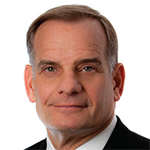 Steven M. Harris, Esq., is a nationally recognized healthcare attorney and a member of the law firm McDonald Hopkins LLC. Contact him via email at sharris@mcdonaldhopkins.com.