Dr. Samkon Gado has had the good fortune to have found two careers to love—professional football and medicine.
ENTtoday spent a few minutes with Alessandra Colaianni, a surgical resident at Massachusetts Eye and Ear, to find out how she keeps up with her passion for non-fiction writing, while maintaining a busy schedule.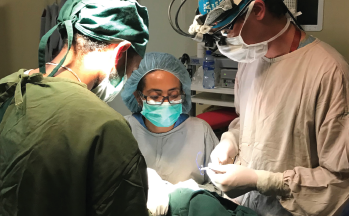 Dr. Josh Wiedermann discusses his goal to help build a residency program in Ethiopia.