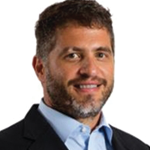 We asked Ronald B. Kuppersmith, MD, MBA, who practices in Texas, what he listens to during a procedure. "I will pretty much listen to whatever the staff chooses," he said. But, if he gets to choose, these are some of his favorites:
Keep the Wolves Away—Uncle Lucius
Express Yourself—Nneka ft. Ziggy Marley
Mainstreet—Bob Seger
Baltimore Blues No. 1—Deer Tick
Luna Leon—El Gordo
Wildflowers—Tom Petty
The Powers that Be—Roger Waters
Tu Amor es Medicina—Ishto Juevez
Windfall—Son Volt
Wagon Wheel—Old Crow Medicine Show
The Whole of the Moon—The Waterboys
Rise to the Sun—Alabama Shakes
Hunger Strike—Temple of the Dog
Hail to the Victors—University of Michigan Marching Band
With special thanks to Brandee Allen and Ashley Rosewell, the ENT surgical team at College Station Medical Center.
Dr. Kuppersmith practices at Texas ENT & Allergy in College Station and Huntsville, and is a deputy editor of ENTtoday.
What's your OR playlist? Email us at enttoday@wiley.com!