Operational policies, including licensure requirements;
HIPAA privacy and security policies;
Accounts receivable policies;
Medical records procedures;
Referral policies;
Personnel policies; and
Job descriptions.
Do you have an employee handbook that addresses employee matters such as the nature of the employment relationship, professional expectations, compensation, benefits, and legal issues, in addition to the above policies and procedures? If not, consider implementing one as soon as possible. Once an established employee handbook is in place, be sure to update it annually.
Accounts Receivable
To maximize the financial value of your practice, ensure that outstanding debts are resolved quickly. You should regularly review your accounts receivable balances so that you are aware of the amount of any outstanding debt. A significant amount of outstanding debt could lower the value of your business to a potential purchaser. Also, it is important to have a policy in place for handling debts more than 90 days old.
Contract Review
Periodically review all payer and managed care agreements, professional services agreements, and physician employment agreements to determine if the terms of those agreements fit the needs of your practice. If there are multiple providers within your practice, are you familiar with the relevant terms in their employment agreements? If not, review these agreements to analyze compensation and evaluate productivity. Also, you should review any supply or lease agreements so that you are aware of the duration of the contract, as well as the termination and renewal processes.
Insurance Review
It is important to comply with any reporting requirements mandated by your insurance provider. Often, insurance providers mandate that certain data be reported on a quarterly or annual basis. If you are not aware of any such requirements, you should review your insurance policies to confirm what, if any, reporting requirements you are subject to.
Regularly reviewing internal operations is the best way to measure your practice's performance, maximize compliance with applicable regulations, and improve marketability and value.
---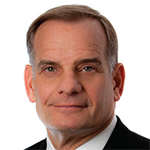 Steven M. Harris, Esq., is a nationally recognized healthcare attorney and a member of the law firm McDonald Hopkins LLC. Contact him via e-mail at sharris@mcdonaldhopkins.com.
Reprinted with permission from the American College of Rheumatology