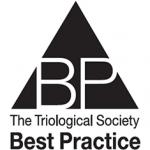 TRIO Best Practice articles are brief, structured reviews designed to provide the busy clinician with a handy outline and reference for day-to-day clinical decision making. The ENTtoday summaries below include the Background and Best Practice sections of the original article. To view the complete Laryngoscope articles free of charge, visit Laryngoscope.
Background
In recent years, numerous smartphone applications (apps) have been developed that purport to diagnose and monitor sleep apnea. Physicians are often approached by patients diagnosing themselves with obstructive sleep apnea (OSA) based on smartphone app recordings. With numerous sleep-related apps available on both the App Store and Google Play, the array of data can become bewildering to navigate. Physicians must recognize that the validity and accuracy of the smartphone apps are unknown.
Best Practice
A wide variety of smartphone apps exist that are either free or low-priced and purport to aid in the diagnosis of OSA or sleep-disordered breathing. Although for some smartphone sleep apps there is a linear correlation between a polysomnography and a smartphone app, this is far from replacing the gold standard data provided by hospital or ambulatory PSG testing. No current apps have been rigorously tested against PSG, most do not take oximetry into account, and some may obscure the clinical picture of OSA. Current smartphone apps therefore provide a weak indication of what patients are experiencing while they are sleeping, and the current landscape of sleep apps does not yet offer a substitute for either level 1 PSG or ambulatory.