San Francisco, Calif.—Although steroids are widely used to treat a variety of otolaryngologic conditions, the short- and long-term side effects remain a concern and fuel the need to better understand their proper role. Contributing to the ongoing controversy over their use are gaps in the evidence, panelists said here Sept. 12 at the American Academy of Otolaryngology-Head and Neck Surgery Annual Meeting.
"The evidence is often contradictory," said Michael Stewart, MD, to participants in a session he moderated at the 2011 Annual American Academy of Otolaryngology-Head and Neck Surgery (AAO-HNS) Meeting held here on September 12, "and that is why we are here today." Dr. Stewart is professor and chair of otolaryngology-head and neck surgery at Weill Cornell Medical College in New York City.
What became apparent in the presentations that followed is that the lack of evidence is a source of frustration for otolaryngologists trying to improve their understanding of when to use steroids in their practice.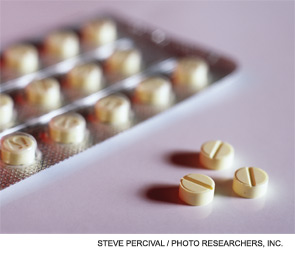 One study showed that a single intravenous dose of dexamethasone in patients with peritonsillar abscess reduced fever, aided in a return to normal swallowing, reduced trismus and decreased number of days in the hospital.
Tonsillectomy
One area for which the evidence on the benefits of steroid use is coming into sharper focus is tonsillectomy. Christopher Hartnick, MD, associate professor of otolaryngology at Harvard Medical School and a pediatric otolaryngologist at the Massachusetts Eye and Ear Infirmary in Boston, described the current best data, which collectively suggest that a single intraoperative dose of dexamethasone during tonsillectomy in children is safe and effective.
Evidence of this recommendation comes primarily from two large studies, according to Dr. Hartnick. The first is a Cochrane Review published in August 2011 that included 19 studies with over 1,700 participants (Cochrane Database System Rev. 2011;8:DOI: 10.1002/14651858.CD003997.pub2). The review found that children who received a single intraoperative dose of dexamethasone were half as likely to vomit within the first 24 hours after surgery compared to the placebo group, and had improvement in postoperative pain.
The second set of evidence he cited, the recently published "Clinical Practice Guideline: Tonsillectomy in Children" by the AAO-HNS (Otolaryngol Head Neck Surg. 2011;144(1 Suppl):S1-30), included a strong recommendation for the use of a single dose of intraoperative dexamethasone based on data that showed that it decreased nausea and vomiting.
"These studies both confirm what many otolaryngologists are already doing," Dr. Hartnick said.