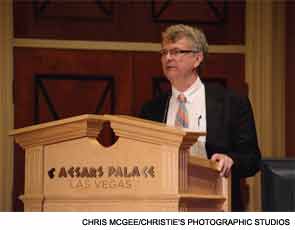 LAS VEGAS—Otolaryngologists from around the world gathered in Las Vegas for this year's Combined Otolaryngology Spring Meetings (COSM), a conference of nine otolaryngological societies, held May 14-18.
Health professionals from surgeons to residents to students heard the latest research, dished opinions on recent issues in the field, and engaged in thought-provoking discussions on hot topics impacting otolaryngology.
Nearly 2,400 participants had registered by the afternoon of the third day of the conference, 1,700 of whom were physicians.