A movement underfoot in industry is rapidly infiltrating all branches of medicine, and specialties, such as otolaryngology-head and neck surgery, are being encouraged to join the ranks. Quality improvement is not new to medicine, but the increased mandate by insurance companies, government agencies, and patients for physicians and health care systems to demonstrate quality care is placing new demands on specialties to develop metrics that accurately and adequately measure quality within their field.
This is probably one of the most crucial things that is going to affect all physicians within the next 10 years, said David R. Nielsen, MD, Executive Vice President and Chief Executive Officer of the American Academy of Otolaryngology-Head and Neck Surgery/Foundation (AAO-HNS/F).
For Dr. Nielsen, who spoke during a miniseminar on this topic during the recent annual meeting of the AAO-HNS in Chicago, specialties such as otolaryngology-head and neck surgery need to take a lead in developing their own measurements of quality to, above all else, keep the focus on the patient.
We have to take a leadership role in defining and improving quality for our specialty, he said. If we don't do it, someone else with an ulterior motive will do that for us. So if this is really going to be about patients and making patients better, we have to step up and take a leadership role.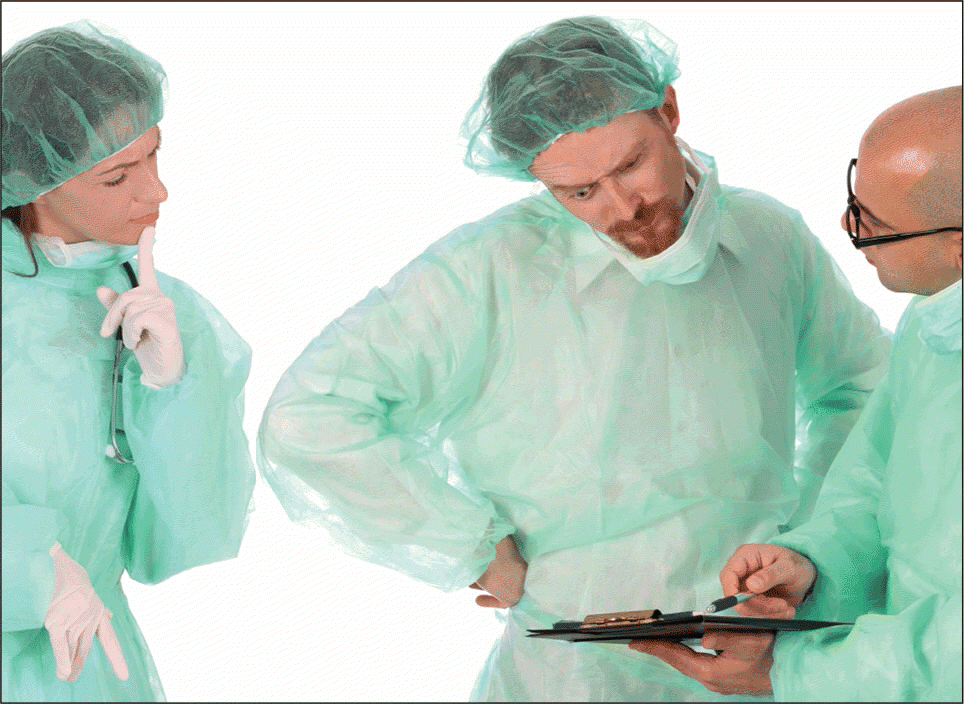 click for large version
Figure. Most quality measures that otolaryngologists are currently using involve perioperative care. The AAO-HNS is asking members to get involved in developing metrics and evidence-based guidelines.
Impetus for Developing Quality Measures
Since the publications To Err is Human and Crossing the Quality Chasm in 2000 and 2001, respectively, by the Institute of Medicine (IOM), attention on and demand for improvements in the quality and measurement of outcomes in health care have increased. Pinpointing unacceptable high rates of morbidity and mortality, along with rapid increases in health care costs, these reports highlighted the need for the development and implementation of quality improvement measures in all branches of medicine.
The need to demonstrate quality in medical care is coming from many sectors-Medicare, insurance companies, employers, and the public-all of which have different criteria to satisfy. For payers, quality is linked to pay. For patients, quality is linked to feeling better. For government-sponsored programs such as Medicare, quality is linked to political will and distributing care with limited resources. For physicians, quality is linked to expected medical outcomes.