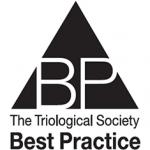 TRIO Best Practice articles are brief, structured reviews designed to provide the busy clinician with a handy outline and reference for day-to-day clinical decision making. The ENTtoday summaries below include the Background and Best Practice sections of the original article. To view the complete Laryngoscope articles free of charge, visit Laryngoscope.
Background
Vestibular neuritis (VN) is one of the three most common causes of peripheral vestibulopathy, with a reported incidence of 3.5 per 100,000 population. VN is characterized by the acute onset of debilitating vertigo, nausea, vomiting, and gait instability. Despite a benign and self-limiting course, patients may suffer from residual symptoms of imbalance and dizziness for several months. The cause of VN is not fully understood, but it is thought to have a viral etiology.
Typically, acute VN has been managed with a short course of corticosteroids. Proponents of corticosteroid therapy argue that this treatment accelerates recovery for patients. However, others argue that corticosteroids do not alter long-term prognosis and may carry risks for adverse events. This article focuses on whether corticosteroids are warranted for VN.
Best Practice
The management of VN with corticosteroids remains controversial. Although the risks of short-term steroids have not been well studied in the trials available, adverse events have been documented. Although four out of the five studies cited demonstrated short-term benefits, long-term benefits remain to be determined. There is insufficient evidence to warrant a general recommendation, as larger well-designed randomized clinical trials, with outcome measures that focus on symptomatology and adverse events secondary to corticosteroid use are needed (Laryngoscope. 2019;129:288–290).