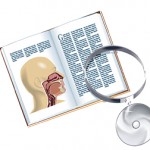 TRIO Best Practice articles are brief, structured reviews designed to provide the busy clinician with a handy outline and reference for day-to-day clinical decision making. The ENTtoday summaries below include the Background and Best Practice sections of the original article. View the complete Laryngoscope articles free of charge.
Background
Surgery for benign parotid tumors has undergone several evolutionary steps over the past century. Prior to the 1930s, the focus of parotid surgery was to limit the risk of facial nerve paralysis, which made intracapsular enucleation the most common procedure performed. However, it became widely recognized that the postoperative risk of recurrence was unacceptably high, even for benign disease. Thus, surgeons began advocating for the superficial parotidectomy (SP) and/or partial parotidectomy, which decreased the recurrence rate to its current level of approximately 2%. With the decrease in recurrence also came the unwanted side effects of increased facial nerve injury, Frey's syndrome, and salivary fistula.
Recently, extracapsular dissection (ECD) has emerged as an adjunctive method for removing benign parotid tumors. Extracapsular dissection can be differentiated from intracapsular enucleation, which involves incising the tumor capsule and "shelling out" the neoplasm, thus resulting in high rates of recurrence due to incomplete resection and seeding of the tumor within the parotid bed. Extracapsular dissection is conducted by careful dissection around the tumor capsule under magnification without preidentification of the facial nerve. The use of this technique has demonstrated decreased surgical complications from benign parotid tumor resection for a certain subset of patients. The evidence supporting the use of ECD for benign parotid tumors, which meet certain criteria, will be the focus of this article.
Best Practice
Extracapsular dissection can be an effective and low-risk method for removing benign, superficial parotid tumors that are less than 4 cm, with similar recurrence rates and lower morbidity than superficial parotidectomy. Prospective, multi-institutional research would be required to show more definitive benefit over traditional, facial-nerve dissection techniques. The procedure is performed by careful dissection around the tumor capsule with bipolar cautery, under magnification, and without dissection of the facial nerve (± facial nerve monitoring) by an experienced parotid surgeon. (Laryngoscope. 2015;125:1039-1040).