In 1985, endoscopic sinus diagnosis and treatment were introduced into the United States. James Stankiewicz, MD, professor in the department of otolaryngology head and neck surgery at Chicago's Loyola University Stritch School of Medicine, took one of the first courses offered in the revolutionary technique and began performing the surgeries. "It was not long before I realized that complications could occur with the surgery," he said. "So, despite my enthusiasm for beginning to perform this surgery, it was quite disturbing that if I make mistake it could result in eye injury, brain injury, or severe hemorrhage."
After having several patients with such complications, he thought others would view him as a "bad" sinus surgeon if he reported them. "No one likes to air their dirty laundry; it is embarrassing," Dr. Stankiewicz said.
But then he consulted with some colleagues who enlightened him about the importance of honesty in medicine. "If you come forward, it would benefit a lot of other physicians to know that although the surgery can have outstanding results, complications can happen, and you should become aware of them."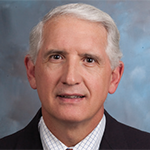 You can't move forward unless you're able to analyze a mistake, learn from it, and determine how to avoid it in the future. This takes bravery and humility, but, in the end, you will tremendously benefit yourself as well as your colleagues.
—James Stankiewicz, MD
So, he published "Complications of Endoscopic Intranasal Ethmoidectomy," the first paper in the literature to talk about complications related to endoscopic sinus surgery (Laryngoscope. 1987;97:1270-1273). "Instead of getting negative comments and concerns about my surgical ability, it created an academic niche for me and contributed toward my career, even though it's a dubious distinction," Dr. Stankiewicz said. "I became the person invited to lecture and write chapters about complications related to this surgery."
Over the years, Dr. Stankiewicz has expanded this niche by continuing to write papers on the topic and turning what could be deemed a negative into something positive (Laryngoscope. 1989;99:686-690; Laryngoscope. 2011;121:2684-2701). "The whole point when dealing with errors in medicine is that it's best to talk about them," he said. "You can't move forward unless you're able to analyze a mistake, learn from it, and determine how to avoid it in the future. This takes bravery and humility, but, in the end, you will tremendously benefit yourself as well as your colleagues."