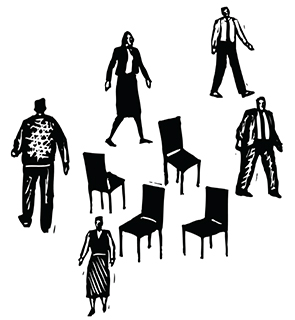 Graduate medical education is underfunded, and the implications of this will affect the future of the otolaryngology workforce, according to academic otolaryngologists interviewed by ENTtoday.
An estimated additional 30 million patients are expected to be covered under the Affordable Care Act starting this year, raising the question of whether there will be enough doctors to treat them. According to the Association of American Medical Colleges (AAMC), some medical schools are responding to this need by increasing the number of students they accept. In 2013, the AAMC reports, 14 medical schools increased their class sizes by more than 10% and several new medical schools opened. Last year, 20,055 students enrolled in their first year of medical school, a 2.8% increase over 2012 levels. The AAMC expects an additional 7,000 medical school graduates each year for the next decade.
Meanwhile, the number of Medicare-funded residency positions hasn't budged in 17 years.
The Balanced Budget Act of 1997 capped the number of these positions at approximately 100,000, which matters because Medicare is the primary funder of residency programs, distributing $9.5 billion a year through direct and indirect payments to teaching hospitals. A much smaller portion of funding may come from a mix of other federal programs and departments (Medicaid, U.S. Department of Veterans Affairs, U.S. Department of Defense, and so on), state and local governments, and teaching hospitals' general revenue streams.
The number of applicants for residency positions continues to outpace the number of available positions. Last year, a total of 34,355 applicants competed for 26,392 first-year and 2,779 second-year residency training positions through the National Resident Matching Program.
"We're seeing a bottleneck in graduate medical education. That's clearly a message that our legislators are going to need to understand but aren't fully aware of how to address," said John Zubialde, MD, associate dean for graduate medical education at the University of Oklahoma School of Medicine in Oklahoma City.
Dr. Zubialde pointed to data from the AAMC showing a shortage of 62,900 physicians predicted by 2015, increasing to 130,600 by 2025. The AAMC based this prediction on the increased medical needs of an aging population and an influx of new patients insured under the ACA.
"The reality is we're not producing enough doctors to meet projected needs," Dr. Zubialde said.
Otolaryngology Workforce
What do these numbers mean for otolaryngology? While much has been made about a predicted future shortage in primary care, less is known about how newly ACA-insured patients will affect the medical specialties.