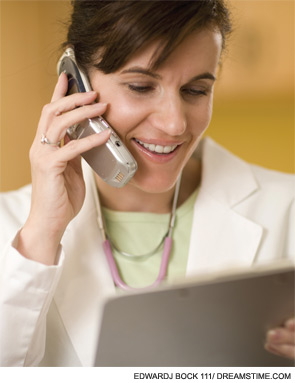 One of the three components of Part IV of MOC will include a peer survey.
Dr. Miller said he hopes ultimately to take advantage of technology to make entering the data as simple as possible for the doctors. "With time, it could be just simply push a button and the information would be transmitted from the electronic medical record," he said. "We're not there yet, but I don't see that being too far off into the future."
The ABOto expects to have portions of the platform up and running in 2012. The board will use a template tailored for ABOto by publisher Wiley-Blackwell and the CME platform CE City. (Disclaimer: Wiley-Blackwell publishes ENT Today.)
"That keeps the cost down for the diplomates," Dr. Miller said.
The fact that the patient registry data would be self-reporting is not a major concern, although the Board would retain the right to audit. "The vast majority of doctors want to practice great medicine, they really do," Dr. Miller said. "And this would hopefully be a tool that will help them."
He also emphasized that "this is not in any way, shape or form meant to be punitive. It's all about quality improvement."
Dr. Gluckman also said he is not concerned about that aspect of the process.
"Self-reporting is always a perilous route to go that can easily be gamed," he said. "I would like to believe that the vast majority of our diplomates or practitioners genuinely want to improve their practices in order that they may improve the care of their patients. And while there are going to be a few aberrant souls, you can't let the few dictate what is certainly a laudable task."
Dr. Miller said MOC is not being done because of a concern about the quality of care.
"Because it's such a competitive specialty and we get the cream of the crop of medical students going into the specialty, I think most otolaryngologists practice really good medicine. But we can all improve. And that's what this is all about," he said.
Dr. Gluckman said acceptance of the MOC program is growing.
"We're moving slowly and I think are gaining traction and certainly increasing acceptance among the diplomates. At this stage it's very much in its developmental phase and we obviously are going to work slowly forward. But, in fact, Part IV is now being accepted as being an essential part of MOC…. I think we've made huge strides in acceptance by the medical profession."