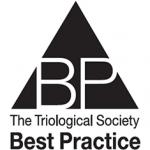 TRIO Best Practice articles are brief, structured reviews designed to provide the busy clinician with a handy outline and reference for day-to-day clinical decision making. The ENTtoday summaries below include the Background and Best Practice sections of the original article. To view the complete Laryngoscope article free of charge, visit Laryngoscope.
Background
A frequently encountered dilemma in the evaluation of mandibular fractures is whether or not to extract teeth lying in the fracture line. Mandibular fractures involving a tooth-bearing area have an incident rate of 50%-85%. A number of surgeons have previously contended that such teeth be prophylactically extracted to minimize the chance of downstream osteomyelitis and non-union, and to optimize wound healing. However, others argue in favor of a more conservative approach to retain teeth unless a clear indication such as active signs of infection, exposed roots, or significant mobility exists. Some even argue that retaining teeth in the fracture line may aid in reduction and fixation of the fracture. Among important factors, the fracture type and location, planned treatment procedure, and condition of the teeth can confound clinical decision making.
Ultimately, post-trauma complications increase morbidity and healthcare costs. Therefore, this review aims to determine indication and timing of extraction of teeth in mandibular fracture lines.
Best Practice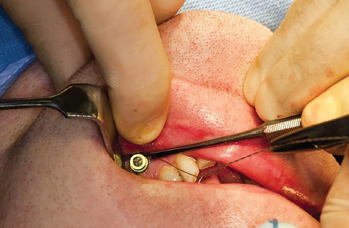 In reviewing these studies, when a "bad tooth" is present within a mandible fracture (such as a loose tooth risking aspiration, periapical infection, significant caries, exposed/fractured roots, or if tooth retention prevents fracture reduction), it is extracted. After addressing these tooth conditions, some studies have reported equal infection rates when a healthy tooth is left within a mandible fracture line. From these retrospective studies, there is no conclusive evidence that extraction is required when a healthy tooth is present within the fracture line. However, future randomized prospective studies are needed to investigate this further.