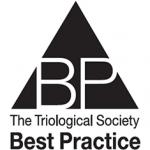 TRIO Best Practice articles are brief, structured reviews designed to provide the busy clinician with a handy outline and reference for day-to-day clinical decision making. The ENTtoday summaries below include the Background and Best Practice sections of the original article. To view the complete Laryngoscope articles free of charge, visit Laryngoscope.
Background
Otolaryngology deals with a multitude of surgical cases, making it one of the most essential fields in medicine. Postoperative pain, nausea, and vomiting can lead to complications and delayed healing. Therefore, perioperative patient care is essential. Traditional treatments make use of potent analgesics and antiemetics. However, these options often are expensive, invasive, and may introduce adverse side effects. Consequently, it is important for physicians to consider alternative treatment plans that provide similar beneficial effects, either as adjunctive or primary forms of care. Complementary medicinal approaches, such as acupuncture, may be effective forms of alternative care. Is acupuncture effective when used within otolaryngology procedures?
Best Practice
According to the recent literature, acupuncture has shown encouraging results when utilized within a variety of ear, nose, and throat procedures, such as tonsillectomies, septoplasties, neck dissections, and FESS. Specifically, it has proven to be effective against pain, nausea, and vomiting without adverse side effects, thereby achieving higher patient satisfaction. Therefore, complementary acupuncture can be a highly effective therapeutic tool within otolaryngological perioperative care (Laryngoscope. 2018;128:543–544).