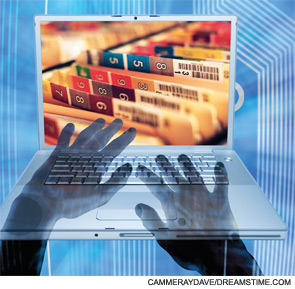 Health care reform and government incentives have intensified the dialogue on electronic medical records (EMR). Despite the financial incentives for EMR adoption included in the Health Information Technology for Economic and Clinical Health (HITECH) Act, enacted as part of the American Recovery and Reinvestment Act of 2009, physician response remains lukewarm. The HITECH incentives program fails to recognize that the greatest barrier to EMR adoption is not financial, but cultural.
Contrary to popular belief (even among ourselves), we physicians are not tech savvy. The practice of medicine is far more interpersonal than technical. Our decisions may depend as much upon a patient's facial expression as on any objective data. That is how it should be. We got into medicine to work with people, not machines. Physician practices have never been centered around information technology (IT), so bringing a medical practice into that environment takes time.
A Transitional Approach
Ear, Nose and Throat of Georgia serves the metro Atlanta area with 20 physicians in 15 offices. We have offices staffed with anywhere from eight physicians to a single doctor. In 2003, we were ready to replace our outdated practice management (PM) computer system. In our strategic planning, we saw in EMRs an opportunity to strengthen our leadership position in the market and better serve our patients. We purchased EMR and PM products together to create a larger project.
| | |

Next →

|
Single Page