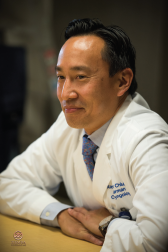 Jim Collins's book Good to Great is a must-read leadership book (HarperCollins Publishers, 2001) that profiles companies that have enjoyed sustained success for at least 15 years, recognizing some of the most influential in the business world. The research team led by Collins identified uniform attributes leveraged by these great companies: a culture of excellence, exceptional financial performance compared to their peers, a clear vision and mission in which no one person, including their leaders, was greater than the whole. As we all well know, hospitals are mostly run by business people. And as far as business and hospitals go, the mantra that people come and go, but institutions endure, is often used and applied to personnel decisions. Rules and policies are made to ensure patient safety and to be compliant with federal and state regulations. Exceptions to the rule are rare, which is understandable since it is difficult to make exceptions when transparency is also a cultural mission of many organizations.
Although medicine is a business, there are many aspects that make us different from a manufacturing or tech company. Our ability to offer great healthcare hinges on our constantly learning and teaching how to best take care of patients. Being an effective teacher is hard, often thankless, and, even in academics, mastered by few. But those institutions and specialties that have great teachers make the jump from good to great. They often embody the soul and culture of the organization, and their impact on those who followed their lessons shape the institution for generations to come.
People come and go. Institutions endure. —Anonymous hospital administratorleader and having an organization focus on the competency of those who are in leadership positions is critical as we hope to not only survive but thrive in the face of the burnout epidemic.