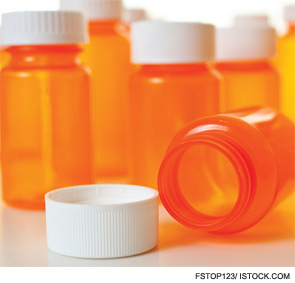 When performing certain procedures, many otolaryngologists use succinylcholine, a neuromuscular blocking agent, to help them monitor the facial nerve.
"We need a rapid-onset but short-acting muscle relaxant so that we can paralyze the patient for intubation but not have them paralyzed for the duration of the surgery," said David Steward, MD, associate professor of otolaryngology and director of the Division of Thyroid/Parathyroid at the University of Cincinnati College of Medicine.
There's just one problem: Otolaryngologists might not be able to get the drug. Succinylcholine is one of some 160 drugs currently listed by the American Society of Health-System Pharmacists (ASHP) as affected by a nationwide shortage of prescription medications.
The Fallout
"Drug shortages have been occurring for decades, but the situation is much worse now than it has ever been before," said Allen Vaida, PharmD, executive vice president of the Institute for Safe Medication Practices (ISMP). As of the end of 2010, the University of Utah's Drug Information Service, which tracks medication shortages, lists 211 drugs as being in short supply or unavailable for at least part of the year. That compares to 166 in 2009 and 149 in 2008. It's more than double the number listed in short supply just five years ago.
The current shortage involves many different types of medications, mostly hospital-based: chemotherapy drugs, antibiotics, anti-anxiety drugs, parenteral nutrition preparations and a number of others. But, in their hospital and office-based surgical practices, otolaryngologists have mostly been affected by shortages in anesthesia and analgesia medications such as succinylcholine, propofol and tetracaine.
"We had a particularly bad shortage of succinylcholine a couple of months back, which seems to have lessened right now," Dr. Steward said. "But for nearly six months, our hospital had extremely limited supplies; either it was totally unavailable, or we could get it only in very limited quantities. We were noticing that the anesthesiologists were using it exceedingly sparingly, because they were trying to save what little they had. They wouldn't use it unless it was absolutely necessary. Or in some cases, the anesthesia staff would use a subtherapeutic dose of a longer-acting muscle relaxant, in order to get it to wear off more quickly."
Propofol, another anesthesia drug that has been in short supply over the past year, is also well suited for otolaryngology procedures. "It's an excellent, very quick-on and quick-off IV anesthetic. I like it a lot for the procedures that I do," Dr. Steward said. "The anesthesiologist can titrate the drug either using a pump or with small boluses, in order to keep the patient asleep just for the length of the procedure. As soon as the case is over, we can wake them up and extubate them without having to wait a long time as we have to do with narcotics and inhalation agents, which tend to stick around longer."