As previously stated, audits are part of an extrapolation process. If an auditor finds a significant error rate in its review of a handful of charts and determines that certain medical information is missing, the auditor will then look back at all the CPT codes involved over the previous two years to calculate the overpayment made to the provider.
When responding to an audit request, providers must be thorough, clear, and concise. All necessary information should be submitted with the response. The response and supporting documentation should be submitted in a manner that allows the payer or contractor to quickly review the information and understand the provider's arguments. It should clearly state what measures the provider has already taken to stop existing problems and prevent additional issues in the future. That being said, providers should not hesitate to address procedural, legal, or factual flaws in the auditor's position.
Preparation and periodic compliance training are the best ways to ensure a smooth audit experience with minimal infractions. Unfavorable results can be very difficult to reverse without resorting to an administrative law judge, the Department of Insurance, litigation or lobbying efforts. Therefore, the more training and protections a provider can provide now, the less damaging and expensive an audit will be.
Reprinted with permission from the American College of Rheumatology.
---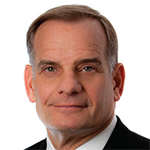 Steven M. Harris, Esq., is a nationally recognized healthcare attorney and a member of the law firm McDonald Hopkins LLC. Contact him via e-mail at sharris@mcdonaldhopkins.com.