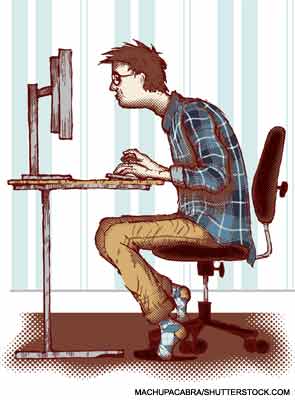 "Information posted online [can lead] parents to a diagnosis and enable them to find a group of physicians capable of treating their child."
With technology come both risks and rewards. The Internet and social media provide countless new opportunities to educate patients and improve health care but pose significant liability threats for individual clinicians and the health care profession as a whole if they are misused. Without a doubt, authoritative health information and social media sites dedicated to serving the specific needs of patients can be of significant benefit. I refer to my own experience as a vivid example.
Through a colleague in another specialty, I evaluate an unusually large number of patients with symptoms of pediatric autoimmune neuropsychiatric disorders associated with streptococcal infections (PANDAs). In my assessment of their history, I find that nearly every one of the parents has arrived at the diagnosis after searching online for information about sudden onset behavioral problems in their child and has stumbled across PANDAs or pediatric acute-onset neuropsychiatric syndrome. This discovery then leads them to social networking sites, where they find stories similar to their own. That information, in turn, leads them to lists of physicians who know about PANDAs, and other parents' experiences with the physicians. More often than not, when parents bring these findings to their primary care physicians they get a blank stare and an admission that the physician knows nothing about the disease. The thing I find so fascinating is that information posted online led these parents to the diagnosis and enabled them to find a group of physicians capable of and interested in treating their children.