Nasal polyposis has been a source of suffering for patients and a vexing problem for doctors. Polyps are associated with so many different conditions-from aspirin intolerance to infections-so figuring out the body's processes that bring polyposis about has been a tall order. That complexity has also made treating the condition difficult.
Progress is being made in defining polyps' pathogenesis, but there might still be a long way to go. We are still far away, said Anders Cervin, MD, PhD, Associate Professor of Otorhinolaryngology-Head and Neck Surgery at Lund University in Sweden, whose work has included polyp research. Polyps are probably just a common response to an inflammatory process and they, in all likelihood, have several different etiologies-for example, polyps associated with aspirin intolerance, polyps associated with asthma, polyps associated with infection, et cetera.
Autopsy studies suggest that approximately 2% of the population suffers from polyps, said Robert Kern, MD, Professor and Chairman of the Department of Otolaryngology-Head and Neck Surgery at Northwestern University Feinberg School of Medicine in Chicago. So, assuming that about 10% of the population suffers from sinusitis, about a quarter of them have polyps-which diminish the sense of smell, among other effects.
It is hard to tell whether the incidence of polyps is on the rise, but it probably is, he said, as diseases normally associated with them, including asthma, have become more common.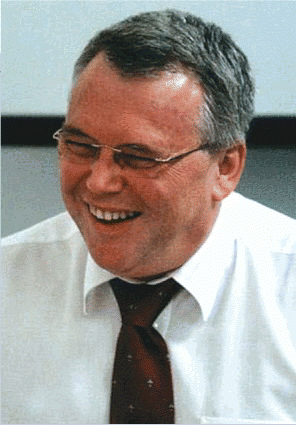 We see S. aureus enterotoxins as disease modifiers. We don't think that they induce nasal polyps. But they just use the inflammation that is already there and amplify it strongly into a much more severe and chronic disease
.
–
Claus Bachert, MD
They are increasing, so probably nasal polyposis is increasing, but no one would know the answer to that question definitively, said Dr. Kern, who has recently published research suggesting changes at the epithelial surface, causing a communication breakdown with the immune system, might be at work in polyposis. The reason is there is a lot of subclinical disease. We just don't have good epidemiological data. But if I had to guess, I would say most likely the incidence of nasal polyposis is on the rise.
Role of Staphylococcus
Both Drs. Cervin and Kern said one of the most exciting areas of research recently involves the role of staphylococcus in polyposis. There has been some progress in looking at staph as a potential disease modifier-it seems to be associated very strongly with the disease of nasal polyposis, Dr. Kern said. That looks like a very promising area of research.