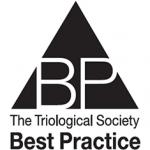 TRIO Best Practice articles are brief, structured reviews designed to provide the busy clinician with a handy outline and reference for day-to-day clinical decision making. The ENTtoday summaries below include the Background and Best Practice sections of the original article. To view the complete Laryngoscope articles free of charge, visit Laryngoscope.com.
Background
Keloid scars are common cutaneous lesions encountered by plastic surgeons. They are distinguished from normal scars and hypertrophic scars by their ability to spread outside the boundaries of the original scar. Corticosteroids are a mainstay of treatment, and their effectiveness is thought to be due to the inhibition of fibroblast growth and the promotion of collagen degradation. The treatment of keloids is challenging and recurrence rates are high. Intralesional steroid injection, specifically triamcinolone combined with surgical resection, has become common practice; however, there are no research-supported guidelines or proven algorithms for the number of injections necessary before proceeding with surgery.
Best Practice
The senior author (j.s.) prefers to attempt preoperative steroid injections prior to proceeding with surgical excision. However, because the best evidence appears to suggest that intraoperative and postoperative steroid injections are the preferred treatment regimen, this must remain the recommended algorithm. Nonetheless, preoperative steroid injections may occasionally obviate the need for surgery, and they are helpful in a patient management perspective in that patients who are motivated for removal of the keloid can be monitored for compliance with office visits prior to initiating surgical management (Laryngoscope. 2016;126:549–550).