Besides, doctors who become mentors learn through the process too. One of the things mentorship does is check assumptions. It is amazing how myopic our views can be at times, and how narrow-minded we are, parochial and very catholic in our thought processes, often leading to rigidity and inflexibility. In any organization where you don't have the ability to be flexible today, you're dead in the water, Dr. Pensak said.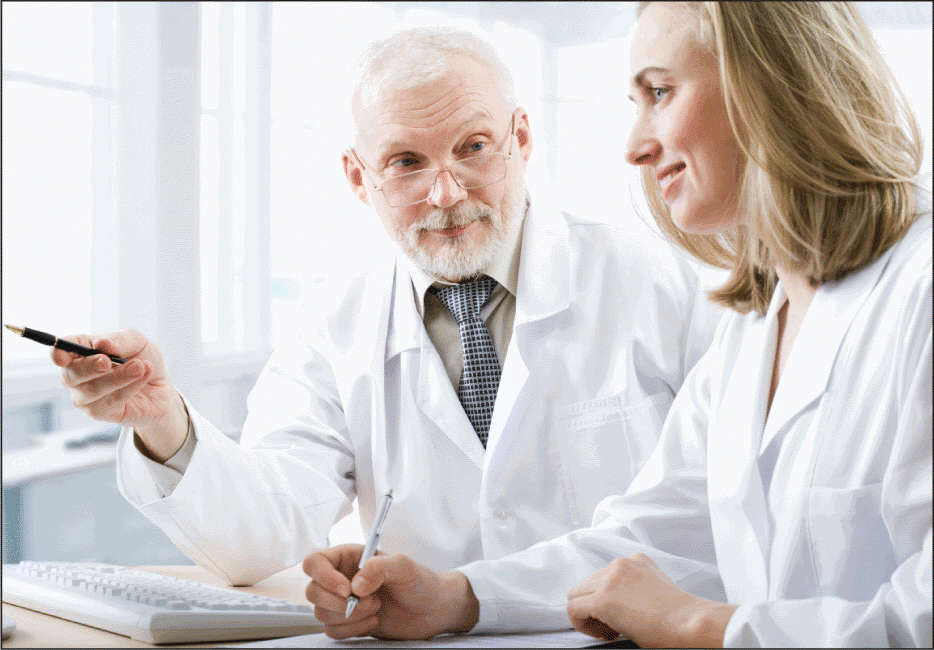 click for large version
Figure. Mentors teach their mentees about culture, conduct, and the climate of the practice environment.
Right now there is a generation gap in terms of value systems, not just in medicine but in other professions too. The older generation was trained in an environment where young physicians practiced 90- to 100-hour workweeks. Younger physicians are pushing for change so they can spend more time with family. Understanding each other's values is part of the mentoring experience.
The mentor-mentee relationship can also contribute to improved problem solving, with different minds approaching issues from different perspectives.
The Making of a Mentor
Who makes a good mentor? The bottom line is being keen to be a mentor, and making yourself accessible to mentees.
There are many individuals who are put into mentor positions who then make themselves inaccessible. Or while they are while they are with mentees, they take phone calls. They rudely sit there with BlackBerrys and read papers. This disinterest is probably the single prime disqualifier for being a mentor, Dr. Pensak said. Mentors need to be active listeners, be trustworthy, and be able to hold a confidence.
However, he added, active listening is often a problem for physicians in general. Surveys frequently show that patients feel that doctors interrupt too often, don't listen, and don't get to the real issues at hand. Sympathy and empathy are important features for a mentor, but knowing when tough love is needed is important too.
Mentors can't always expect mentees to be capable of exactly the same things they are. One needs to recognize mentees' strengths and challenge them to optimize their particular abilities.
Dr. Pensak added that there are two types of mentors. One is the induction mentor-the person who is there when a resident or young partner first enters a program or practice. Often there is an assumption that because these young physicians are intelligent, articulate, bright, and engaged, they can handle everything on their own.