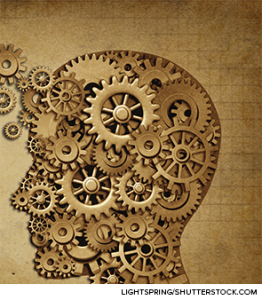 Otolaryngologists looking to become certified in sleep medicine have a growing number of fellowships to choose from. That's good news, because opportunities have been quite limited.
Pell Ann Wardrop, MD, a member of the Sleep Disorders Committee of the American Academy of Otolaryngology–Head and Neck Surgery (AAO-HNS), said that from 2008 to 2012, otolaryngologists could take a board certification examination to become certified in sleep medicine if they had a certain amount of experience. More than 240 physicians became certified during that period.
Since 2012, otolaryngologists have had to pursue a fellowship in sleep medicine in order to take the board certification examination. But in the U.S., only eight institutions have programs with board-certified sleep faculty able to teach surgical treatments as well as achieve the goal of sleep medicine certification. "This will not keep up with the demand," Dr. Wardrop said.
But more fellowships are becoming available as the need escalates. By making more otolaryngologists aware of the fellowships, Dr. Wardrop aims to increase interest in sleep medicine certification, which will hopefully increase the number of fellowships as well as the number of otolaryngologists with this specialized skill set.
Edward M. Weaver, MD, MPH, professor of otolaryngology, chief of sleep surgery, and co-director of the University of Washington Medicine Sleep Center in Seattle, said there is greater demand for sleep medicine/surgery training among otolaryngologists as sleep medicine has taken an increasingly prominent role in otolaryngology. Sleep medicine is included in resident training, in-service examinations, and the board certification examination. Sleep surgery is also increasingly recognized as an important alternative to continuous positive airway pressure (CPAP) for obstructive sleep apnea.
Challenges of Program Development
One reason fellowships are limited is the challenges involved in developing a specialized program that includes surgery in sleep. "A hybrid program requires careful planning of the fellow's time and flexibility among the sleep medicine faculty to accommodate adequate time for subspecialized surgery training while achieving the goals and requirements of the Accreditation Council for Graduate Medical Education (ACGME)-accredited sleep medicine fellowship," Dr. Weaver said. "But this is achievable when there is a close relationship between sleep medicine and sleep surgery faculty."
To bridge the gap between the two disciplines, "We need to collaborate with our sleep medicine colleagues and integrate the sleep surgery and sleep medicine curriculums," said Ryan J. Soose, MD, of the division of sleep surgery at the University of Pittsburgh Medical Center. "Sleep is a very multidisciplinary specialty by nature. Having one foot in sleep medicine and one foot in sleep surgery is not a problem, but rather a huge benefit. An ideal program is one with broad educational experience that includes pulmonary, neurology, psychiatry, pediatric, dental, and surgery perspectives. This diversity will provide well-rounded training and best prepare trainees for a successful career in sleep."