I'm originally from Austin, Texas. For college, I attended The Juilliard School and received a Bachelor of Music in classical piano performance, while taking science classes at Columbia University. During my senior year at Juilliard, I made the decision to pursue medicine, so, after graduating from Juilliard, I attended Johns Hopkins Post-Baccalaureate Premedical Program to complete the required prerequisites for medical school. I ended up doing a year of IL-15/cancer research at the NIH after my post-bac and completing medical school at Columbia University.
Early Love of Music
I started playing piano at age 6. Growing up, we had a piano at my house. My mom recalls me climbing onto our piano bench as a toddler and picking out, with one finger, a favorite tune that my grandpa often sang. Apparently, I begged her to let me start piano lessons, and she thought it was an appropriate time. Thankfully, both my parents have always been so supportive. I definitely still play, although typically it is just once or twice a week for an hour, compared with my peak of between four and six hours daily while at Juilliard.
I also learned the violin, which I started in fifth grade, and I continued playing through my senior year of high school. I rarely practiced violin but loved the community aspect of orchestra and playing in ensembles. It was also a convenient instrument, given that both my sisters played piano and violin! While orchestra was a great experience, I loved playing piano much more because it just felt more natural and was an easy way for me to communicate my stories to audiences.
People often ask what my favorite piece or composer is to perform, but I always find it difficult to answer because there is so much incredible music; it often depends on what I'm playing at the moment. Most consistently, Beethoven and Ravel are at the top of the list, as is Liszt's Mephisto Waltz. It's such a fun piece to play featuring an engaging narrative, and showcases the huge breadth of sounds that can be produced by a piano.
I still remember the first time I scrubbed into a total thyroidectomy. That first operating room experience reminded me of the rush I always felt performing on stage as a concert pianist and chamber musician. —Stephanie Chen, MD
The Move to Medicine
I was first introduced to medicine at age 9, when a close family friend got into a terrible accident and suffered a traumatic head injury. At the time, I felt helpless and deeply admired the neurosurgeon who was equipped with the skill set and potential to dramatically change the situation. Unfortunately, my friend didn't survive, but that moment stuck with me.
To cope with my friend's death, I found solace in piano. Until that time, music was purely a hobby, but I realized its ability to communicate and heal spiritually and emotionally. I decided to attend Juilliard for college and, while there, realized that while I still loved performing and realized music's potential to uplift, I also yearned to develop a skill set to more permanently change someone's quality of life. So, I decided to pursue medicine.
The Bridge Between Music and Medicine
I still remember the first time I scrubbed into a total thyroidectomy. That first operating room experience reminded me of the rush I always felt performing on stage as a concert pianist and chamber musician. Just as the key to a successful chamber music performance is trusting each fellow player to allow the music to flow effortlessly, I felt that same flow in the OR with the otolaryngology team working as a collective unit to achieve the best possible outcome for the patient.
The fine precision and elegance of otolaryngology is also very similar to classical music. Careful attention to individual notes, dynamics, and articulation markings is crucial for the best representation of the composer's intentions and for an excellent performance. I see these details paralleled when identifying key structures such as muscles, tendons, vessels, and nerves for a successful head and neck surgery.
---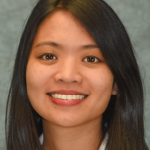 Stephanie Chen, MD, is currently a first-year otolaryngology resident at Washington University at St. Louis. For this story, Dr. Chen was interviewed by Sinehan B. Bayrak, MD, a third-year resident in the Department of Otolaryngology–Head & Neck Surgery at the University of Kansas Medical Center in Kansas City.