To cope with my friend's death, I found solace in piano. Until that time, music was purely a hobby, but I realized its ability to communicate and heal spiritually and emotionally. I decided to attend Juilliard for college and, while there, realized that while I still loved performing and realized music's potential to uplift, I also yearned to develop a skill set to more permanently change someone's quality of life. So, I decided to pursue medicine.
The Bridge Between Music and Medicine
I still remember the first time I scrubbed into a total thyroidectomy. That first operating room experience reminded me of the rush I always felt performing on stage as a concert pianist and chamber musician. Just as the key to a successful chamber music performance is trusting each fellow player to allow the music to flow effortlessly, I felt that same flow in the OR with the otolaryngology team working as a collective unit to achieve the best possible outcome for the patient.
The fine precision and elegance of otolaryngology is also very similar to classical music. Careful attention to individual notes, dynamics, and articulation markings is crucial for the best representation of the composer's intentions and for an excellent performance. I see these details paralleled when identifying key structures such as muscles, tendons, vessels, and nerves for a successful head and neck surgery.
---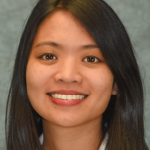 Stephanie Chen, MD, is currently a first-year otolaryngology resident at Washington University at St. Louis. For this story, Dr. Chen was interviewed by Sinehan B. Bayrak, MD, a third-year resident in the Department of Otolaryngology–Head & Neck Surgery at the University of Kansas Medical Center in Kansas City.